We were not prepared for one of this spring and summer's biggest trends, the charm bracelet. The runways made it feel like high school all over again with the amount of charm bracelets striding down the runways. The one exception is this year's charm bracelets graduated at the top of their class and are living in the real world. The result is a fresh take on an old favorite.
Family Bonds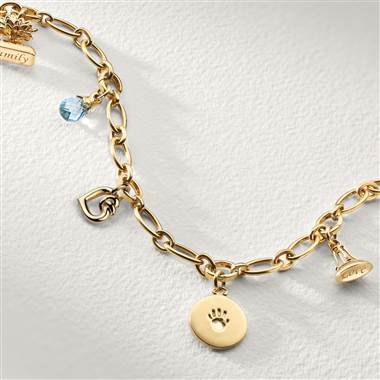 Is there anything stronger than family? Of course not, which is why we think you should combine this season's charm bracelet trend with the loves of your life. The charms represent the very special parts of your family showing that you can really wear your heart on your sleeve.
Add a Bit of Sparkle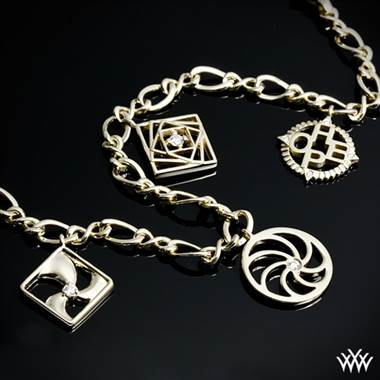 If you want to add a bit of luxury to your charm bracelet, then we have your answer. As always, we think everything can be improved with more diamonds, and that's just what happened here. This bracelet brings the sparkle and ups the wow factor of your average charm bracelet.
Vive le Charm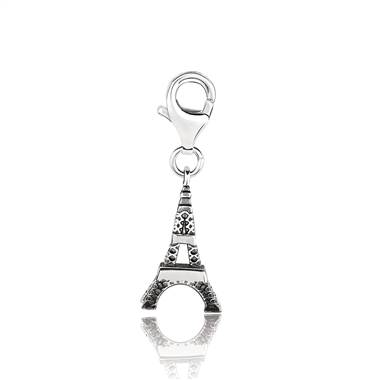 Charm bracelets are a way to show the world your passions and we know how many of you love to travel! We think this charm would be the perfect addition to any charm bracelet and you should run, not walk to have this included in your jewelry box.
Charm bracelets are back in a big way and it's a great trend to incorporate into your wardrobe as there is a bracelet for every style. So, what are you waiting for? Grab this look before it disappears!

By PS Staff