Grilledcheese posted this unbelievable Bvlgari Infinito band on the Show Me the Bling forum at PriceScope! What a stunning design! I absolutely love this! What would you pair with this luxury diamond band?
We all have staple pieces that we love to bits, and eternity (or partial eternity) are one of the most popular choices for PriceScopers! This is one of the most alluring examples of that, in my opinion!
What Bvlgari says about the Infinito Band is this: "Inspired by the eternal movement of the waves, the Infinito wedding bands seal a commitment that does not know any boundaries, just like the relentless strength of the sea. Shaped with never ending swaying lines, evoking the symbol of infinite, the rings celebrate a spark that lasts forever, a bond that goes beyond the flow of time, a love in its purest form, truly endless"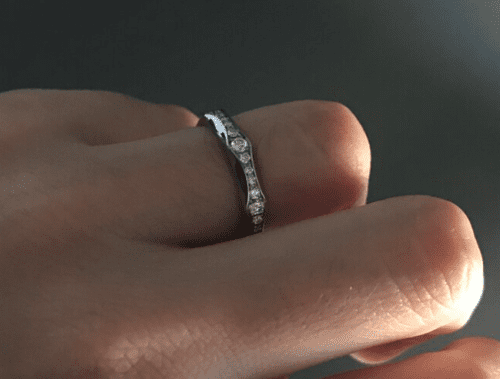 Congratulations on your new ring, it is gorgeous! My you wear this in joy for ages to come!
We want more pictures and want to hear the story of how you chose this beauty!
The stats:
.46 ct diamond weight
Set in a stunning platinum band with a gorgeous sea wave effect.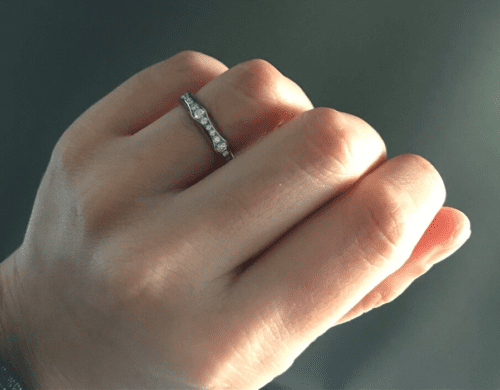 Visit the original post and join me in congratulating Grilledcheese, let's ask for more pictures!
The Jewels of the Week is our chance to feature and appreciate a recently posted piece from the Show Me the Bling Community!
Thank you so much for sharing your jewelry experiences with us. We look forward to seeing more!
#JOTW
Come show off YOUR fantastic bling with fellow jewelry lovers and trade professionals
Learn more about Ideal-Scopes on PriceScope!