Suzanne2 posted this beautiful and touching diamond bangle on the Show Me the Bling forum at PriceScope.  A stunning tribute to her Mother, this bracelet tells a story of love.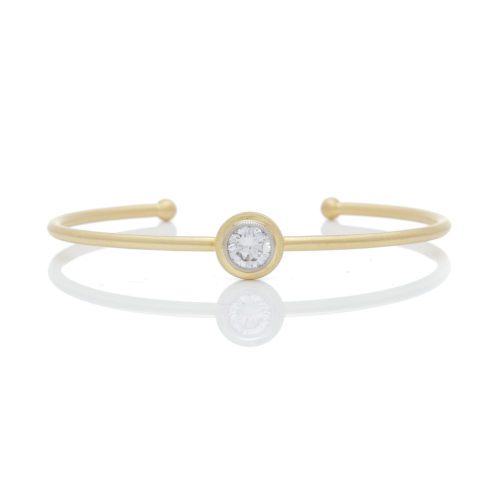 When Suzanne2's Mother passed, she left Suzanne2 a diamond pendant that she had worn every day. It was a beloved piece of jewelry that she had worn close to her heart. Suzanne2's father had purchased the diamond for her Mother overseas, and it didn't have any certifications. Upon sending the diamond off to GIA, Suzanne2 learned that it was a 1.13 carat, D color, SI1!
Suzanne2 had fallen in love with the bangle of a fellow PriceScoper and asked for their blessing in having it reproduced with a few alterations. The diamond was set into this beautiful bangle and now she has a reminder of her wonderful Mom in sight whenever she'd like. I LOVE this, what a wonderful tribute.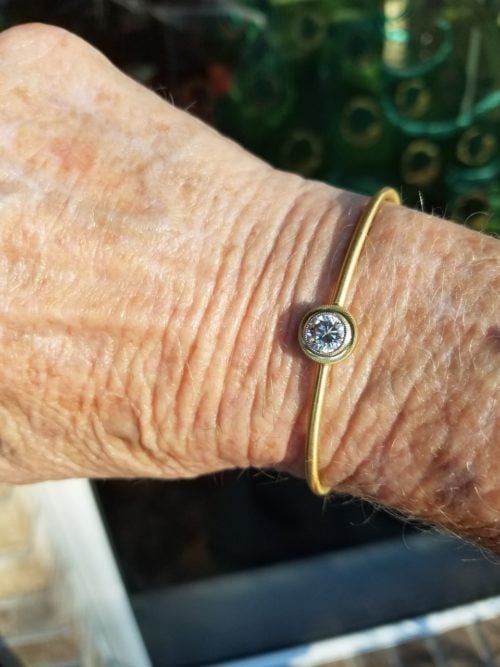 Visit the original post with more pics and join me in congratulating Suzanne2
Your PriceScope family is always here to appreciate your jewelry with you! We are so happy for you, kudos on a stellar new addition!
The Jewel of the Week is our chance to feature and appreciate a recently posted piece from the Show Me the Bling Community!
Thank you so much for sharing your jewelry experiences with us. We look forward to seeing more!
#JOTW
Come show off YOUR fantastic bling with fellow jewelry lovers and trade professionals
Learn more about Ideal-Scopes on PriceScope!