PS Welcome - YouTube
All about PriceScope
Fri, 20 Jan 2012
Award Winning Tsavorite Garnet Ring for January
H1:
Award Winning Tsavorite Garnet Ring for January
By
Erika W.
Happy Birthday January Pricescopers!
This 5.55ct tsavorite garnet and diamond ring won 1st place in the Bridal Wear category at the 2011 AGTA Spectrum Awards. The ring was created by Niveet Nagpal of Omi Gems, a family-owned colored gemstone and jewelry company based in Los Angeles, CA. The oval shaped tsavorite is set with surrounding colorless diamonds and .71ctw of fancy yellow diamonds. The company's current collections feature tsavorites as well as high quality (and sizeable) spessartite garnets set in pavé halo styles.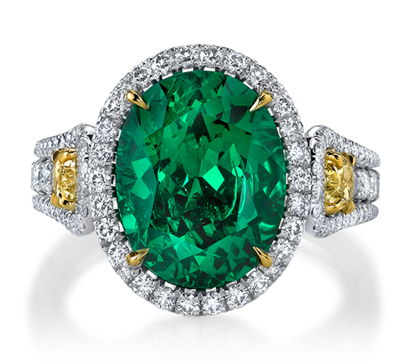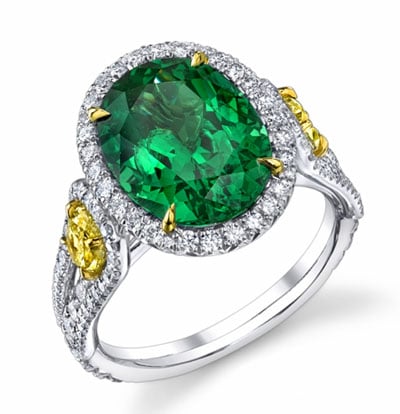 Photos: Omi Gems
AGTA Spectrum Award Winner from 2011 - Bridal Wear 1st Place, Omi Gems
Related Topics:

2012 AGTA Spectrum Award Winners Announced

Help me find a Tsavorite

large garnet collection