By
Erika Winters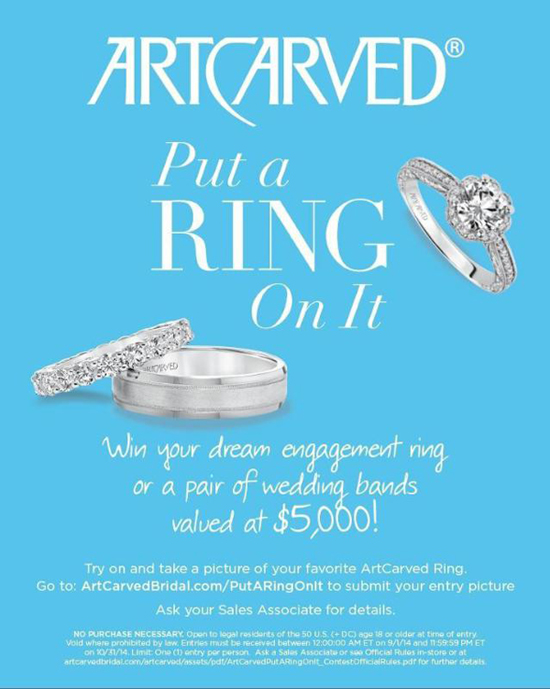 Bridal jewelry brand ArtCarved has announced its national "Put a Ring On It" contest in which one lucky entrant will win an ArtCarved engagement ring or a pair of wedding bands valued at $5,000.
The contest–which runs from September 1st through October 31st, 2014–requires couples or individuals to visit their nearest ArtCarved retailer to try on the ring of their choice. Entrants must then take a selfie of the ring on their hand using a mobile device, upload the photo with a brief caption, and complete an entry form.
Entrants are encouraged to share their entry picture on social media and ask their friends and family to vote. The entry with the most votes wins the contest.
"ArtCarved is all about the big moments, small moments and all moments in between," said ArtCarved vice president of brand management Mai-Ning Thayer. "Giving people a platform to share their special moment and a chance to win their dream ring is really motivating."
To enter the contest and read the official rules, visit: www.ArtCarvedBridal.com/PutARingOnIt
The "Put a Ring On It" contest winner will be announced in mid November.