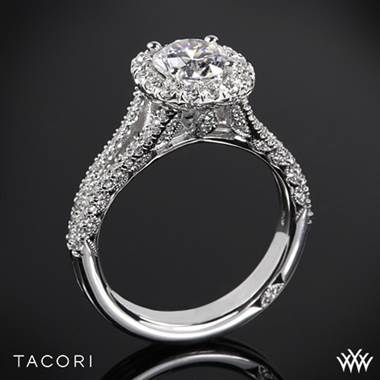 Split shank halo diamond engagement ring

at Whiteflash
As you know, Valentine's Day is a big day around here. For outside of the holiday season, it is the top time for people to become engaged to the ones they love. Now, we have previously covered our favorite romantic locales within the United States, but we decided to think bigger this time and cover our favorite proposal locations outside of the US. So, dust off those passports and let's go!
Santiago, Chile: Old World Charm
There are few things more romantic than strolling the streets of an old city before saying yes to the one you love. If this sounds like heaven to you, then look no more, because Santiago, Chile, is the destination for you. Santiago is a bastion of lovers of the senses and your eyes and stomachs will overflow with glee at the architectural wonders juxtaposed with the city's natural beauty. We recommend heading to Mestizo. A charming restaurant located in the city's Parque Bicentenario is a refuge from the city's hustle and bustle. Old world charm requires old world romance. This petite crescent split shank halo diamond engagement ring at Whiteflash is perfect for a romantic Chilean proposal.
Reykjavik, Iceland: Traveler's Delight
Reykjavik is THE place to visit right now. It is one of the hottest destinations in the world and thanks to Norwegian Airlines, many flights from the east coast can be had for a fraction of what it would cost to fly a transcontinental flight. Head to Iceland if you love to discover new places to explore without having to separate yourself completely from civilization. We recommend a nice meal at The Fish Market, before heading over to the Sun Voyager sculpture to say yes. This ring is a sleek beauty, much like the Sun Voyager sculpture. Get down on bended knee and present a stunning pear shaped diamond set in a petite French crown setting by Blue Nile.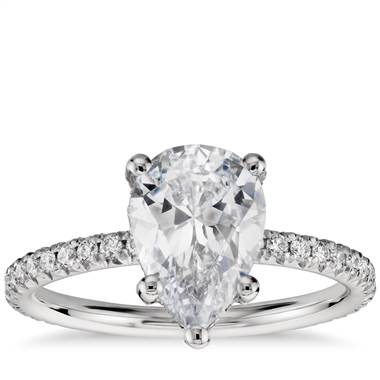 Stunning pear shaped diamond set in a petite French crown setting

at Blue Nile
Tanzania: A Nature Lover's Dream
When Prince William knew he wanted to propose to one Catherine Middleton, he chose to do so on a private safari vacation. Believe us, there is nothing like enjoying a romantic, once-in-a-lifetime opportunity to stir up those feelings of love all over again. If you want to create your own royal proposal, we recommend going on Asilia's Best of Tanzania safari. After a long day of watching nature's best work, you can say yes to the love of your life in your own private, yet luxurious camp and let the world pass you by. Keep Mother Nature close with this rose gold ring reminiscent of the Earth's rich red soil.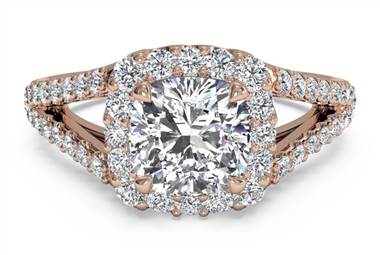 Cushion diamond set in a rose gold halo setting

at Ritani
Didn't we tell you to dust off those passports? There is a perfect proposal destination for everyone and the best part is, you will definitely have unique experiences to share with each other for many years to come. Congratulations, Happy Valentine's Day and don't forget to share the good new

By PS Staff