Manomi posted this breathtaking jaw dropping 3ct engagement ring upgrade the Show Me the Bling forum at PriceScope. Wow, wow, wow, this is fabulous! I mean, I am sure some people can point to this post for holiday hints on their own wishlists!
I was thrilled to see that Manomi was able to use PriceScope to lead her to this stunning ring, and her eternity band too (from IDJ)! That DSS kicks off the upgrade bug hard, and it's so awesome when that dream becomes a reality! Whiteflash came through for her and she had a great experience all around! Her nails look incredible as well! Way to ring selfie like a champ!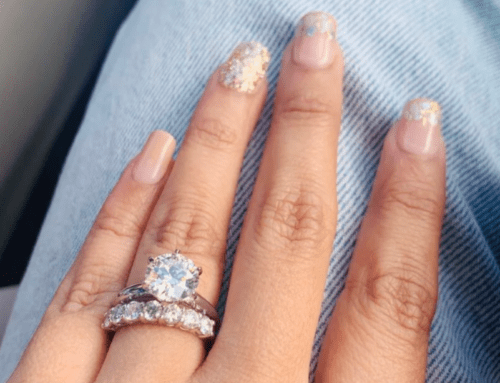 The Stats:
3 ct
Whiteflash ACA
Color: J
Vatche setting
Visit the original post with more pics and join me in congratulating Manomi!
The Jewel of the Week is our chance to feature and appreciate a recently posted piece from the Show Me the Bling Community!
Thank you so much for sharing your jewelry experiences with us. We look forward to seeing more!
#JOTW
Come show off YOUR fantastic bling with fellow jewelry lovers and trade professionals
Learn more about Ideal-Scopes on PriceScope!