Jewel of the Week (JOTW) – Gorgeous Jewelry Shared by PS Members
Look at the shape and color of this week's featured jewel posted by mochiko42. This beautiful platinum ring has a 2.05 carats Brazilian Paraiba tourmaline center stone with 3 rows of flower petals that consist of 1.5 mm diamonds, 1.5 mm Brazilian Paraiba and 1 mm Brazilian Paraiba from center stone to the outer edges. The fierce prongs and the milgrain around the center stone and petals complete the ring. The ring size is a 7 so mochiko42 can wear it on her middle finger if she chooses. See more details and lots more pictures from link above.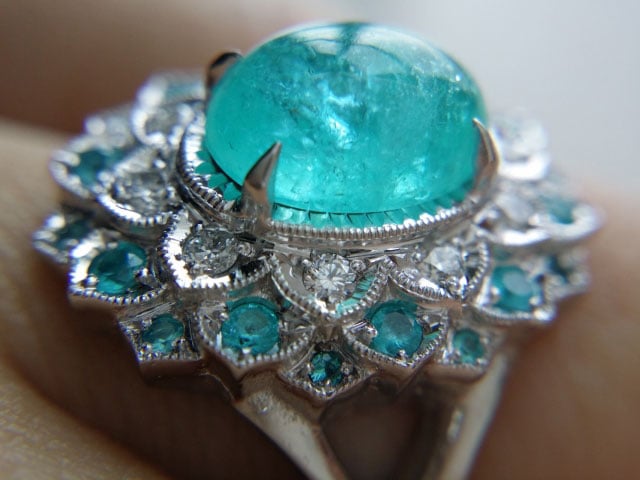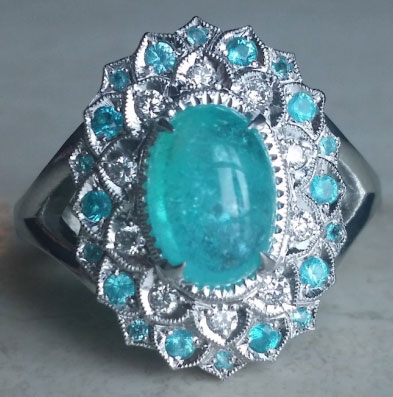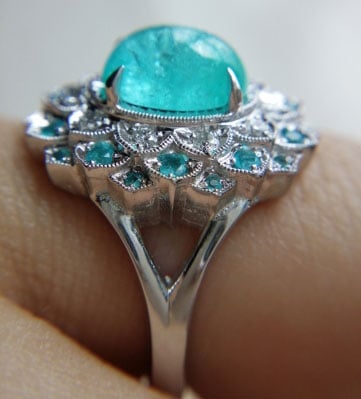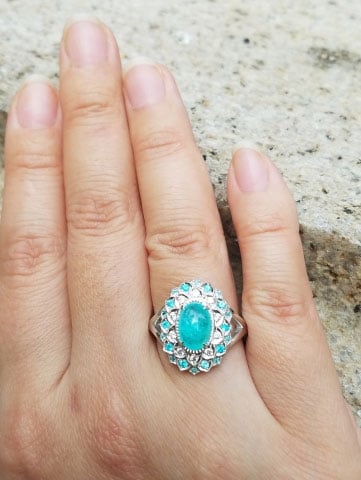 Mochiko42, the center stone is gorgeous in shape and color with all the perfect details . . . it looks amazing on your pretty hands! Thanks for sharing!
Thank you, everyone, for sharing your gorgeous jewelry in the Show Me the Bling forum! Can't wait to see more!