Jewel of the Week (JOTW) – Gorgeous Jewelry Shared by PS Members
For this week's featured jewel, I chose acano117's 2016 bling collection because I adore all 3. Can you imagine 2016 has just begun and acano117 have received three stunning bling, SO FAR? 😉
Acano117 and her Darling Husband went to Italy in January to celebrate their anniversary and she wanted to get something to commemorate their trip. She chose this first uniquely beautiful 18k yellow gold handcrafted artisanal Florentine ring, which screams Florence to her. Great find!

For her upcoming birthday, she acquired the second sparkling stud earrings that are uncerted 0.90 ctw E color with SI clarity. They look bigger than 0.45 carat on her ear, right?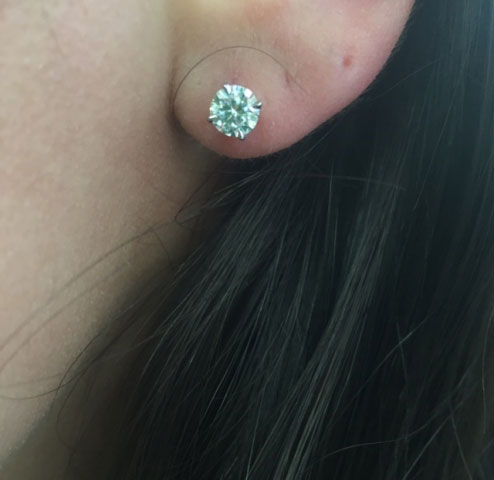 The last, I should say the third, bling she received was the amazing Tiffany Schlumberger 16 stone ring made of 18k gold and platinum with round brilliant diamonds . . . xoox!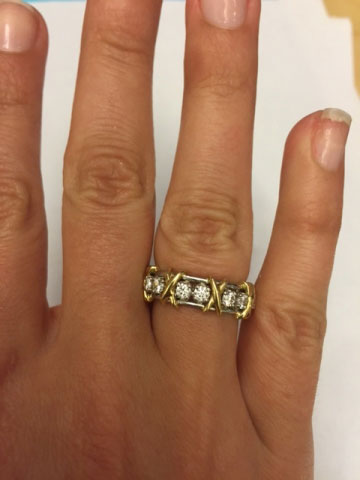 Visit acano117's thread for more pictures and details per link "2016 bling collection" above, don't miss the picture with her wedding set and stud earrings next to each other.
Acano117, you have 3 beautiful pieces for your 2016 collection so far . . . I can't wait to see what else you'll obtain! Thank YOU for sharing and HAPPY BIRTHDAY and ANNIVERSARY!
Thank you, everyone, for sharing your gorgeous jewelry in the Show Me the Bling forum! Can't wait to see more!