Throwback Thursday (TBT) – Beautiful Jewelry Shared by PS Members
For Throwback Thursdays, we take the opportunity to re-appreciate beautiful pieces that have been shared over the years!
Yssie originally shared this beautiful Whiteflash uprong eternity band in 2013. This ring was a combination gift including a birthday, an anniversary and a thank you for handling post-op care for the sweet puppy! The stones create an amazing amount of sparkle and the metal's color seems to magically morph to fit Yssie's 18K wedding band. Just in the pictures that she posted, the metal takes on different hues. This is such a gorgeous versatile piece that you can wear it on the left hand or the right hand!
The flawless defining U: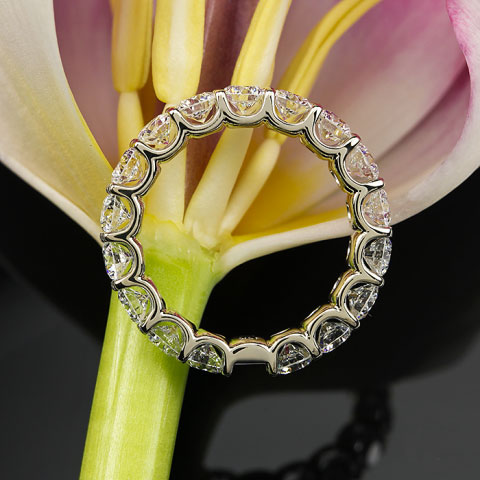 Yssie takes some pretty amazing pictures of her own, and I am always pleased when she shares something from her collection! In an update on the story of this piece, Yssie sold it to another PriceScoper this year to get another version of this style created; it has remained in the PriceScope family. Hopefully its new owner will allow us visitation from time to time 😉
Gracing Yssie's finger: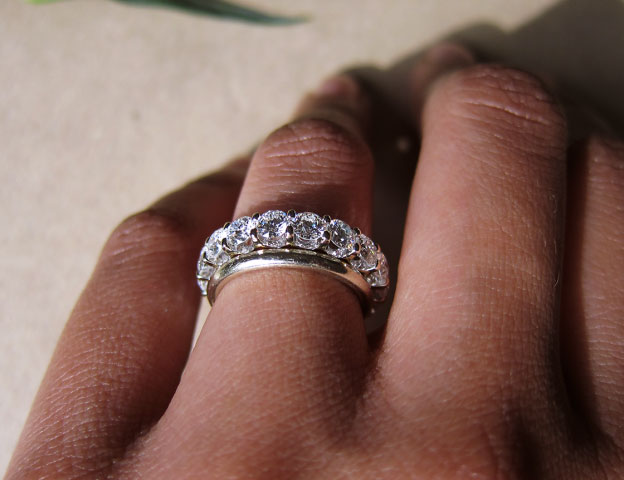 Perfectly matching her 18K band: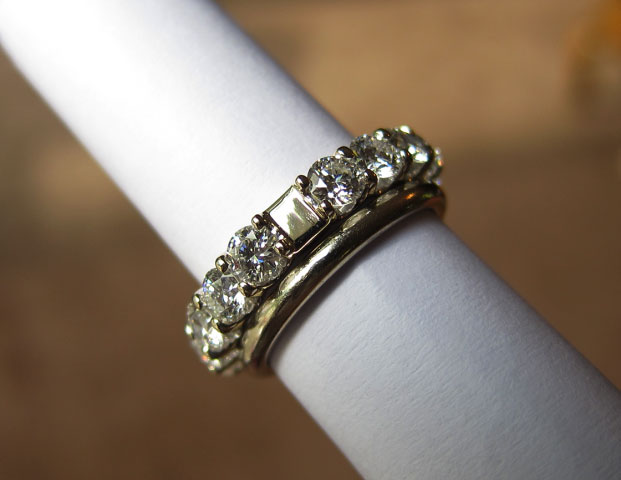 To read Yssie's original post with more details and stunning pictures, click here.
Thank you so much for sharing your jewelry experiences with us. Keep revisiting PriceScope's past on Throwback Thursdays!