By
Erika Winters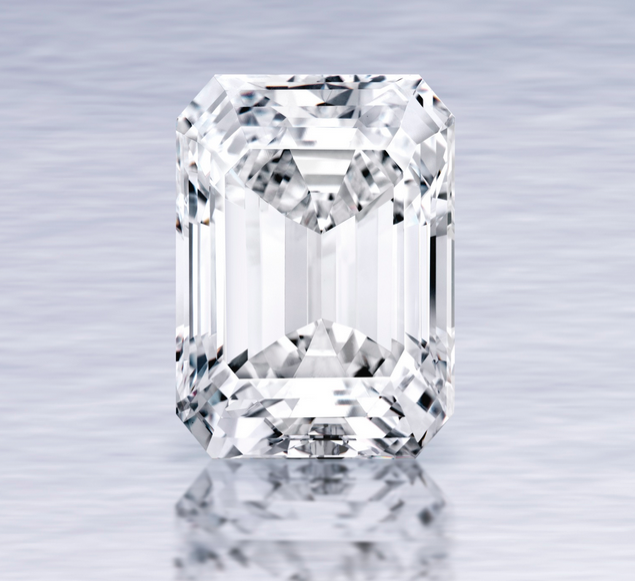 A 100.20-carat diamond will lead Sotheby's April Magnificent Jewels auction.
An ultra-rare 100.20-carat diamond will lead Sotheby's upcoming Magnificent Jewels auction in New York on April 21, 2015.
The diamond, which is expected to fetch between $19 million and $25 million, is D color with internally flawless clarity and is classified as a Type IIa diamond by the Gemological Institute of America (GIA). Type IIa diamonds are very rare and are known for their chemical purity and exceptional transparency.
Dubbed "perfect" by Sotheby's, the diamond originated from a 200-carat rough diamond mined by De Beers in southern Africa. The rough was studied, planned, and cut for over one year to yield the final 100.20-carat diamond.
"This 100.20 carat diamond is the definition of perfection. The color is whiter than white, it is free of any internal imperfections, and so transparent that I can only compare it to a pool of icy water. It is the first true emerald-cut diamond over 100 carats to be offered at auction – the most classic of cuts, quietly elegant and very contemporary," said Sotheby's New York head of jewelry Gary Schuler.
Visit Sotheby's to see more from its upcoming Magnificent Jewels auction.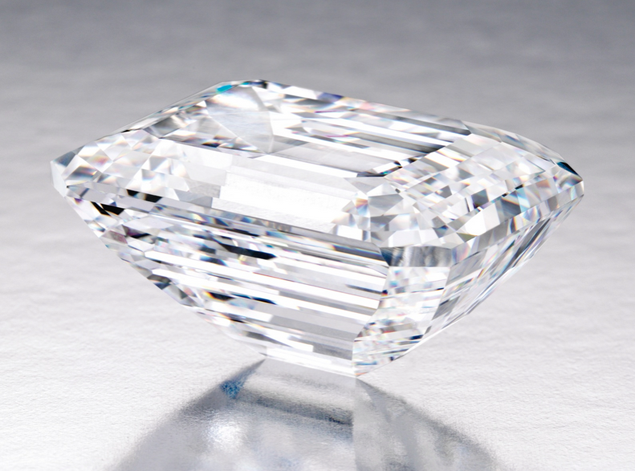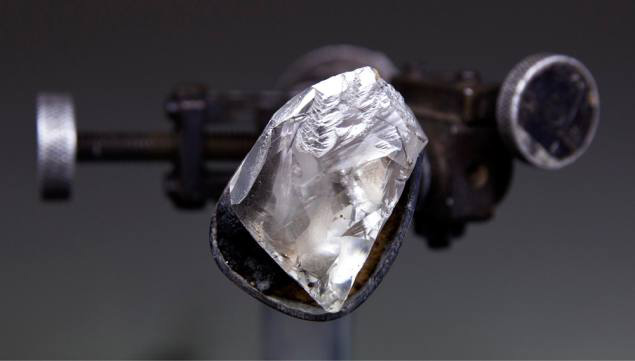 The 100.20-carat diamond took over one year to plan, cut, and polish. The original rough weighed over 200 carats. The image just above shows the rough diamond in process.
Related:
80-Carat Diamond, Natural Pearls to Highlight Christie's New York Sale
9.75-Carat Fancy Vivid Blue Diamond Sets 2 World Auction Records