GIA EX EX EX 1.7ct Platinum Engagement Ring
It seems to be Upgrade season, and as most of you know PriceScope LOVES Engagement Ring Upgrades. PS Member Horsegirl76 showed off her 17th Wedding Anniversary gift on the Show Me The Bling! forum and it is absolutely magnificent! This brilliant round cut diamond is a gentle reminder that love can grow through adversity. This upgrade is without a doubt the Jewel of the Week.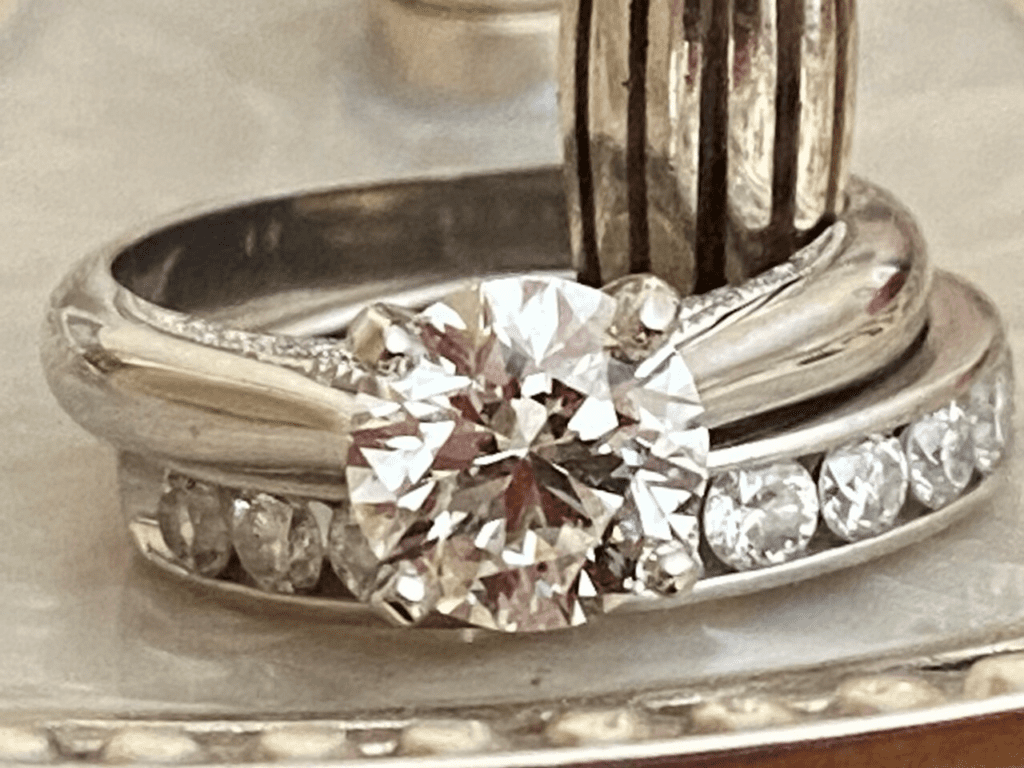 Quarantine has been a strange journey for some and for others the experience has been quite pleasant. Many of us have had the pleasure of spending some much need time with the ones we love and for that, we are most grateful. As we have seen over the past few months, being in quarantine has motivated many couples to take their relationship to the next level and we have thoroughly enjoyed seeing the engagement rings, engagement ring upgrades, and eager men wanting to pop the question join our community.
Horsegirl76 said: "My wedding band is 4mm and one carat total weight. My E-ring is a cathedral setting at 3.3 mm. I had really struggled to get my E-ring to balance with the size of my wedding band (which is hugely sentimental to me and will never be changed). I finally got it!"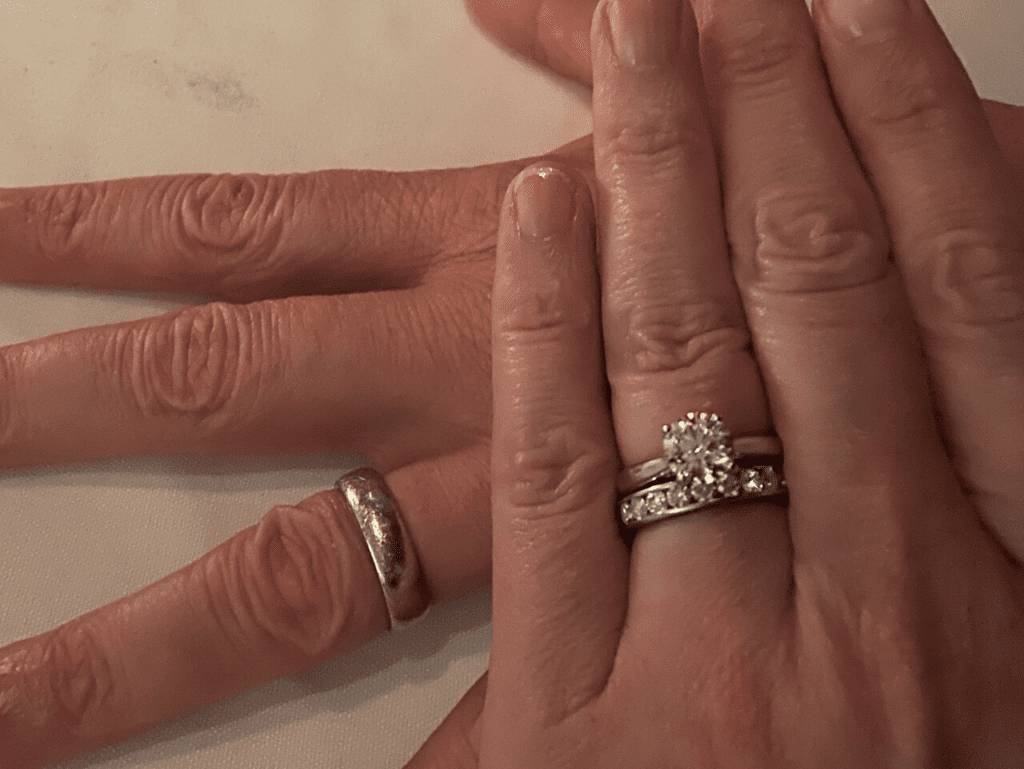 STATISTICS:
Carat Weight: 1.7
Color Grade: I
Clarity: SI1
HCA: 1.6
Metal: Platinum
Congratulations on your 17th Wedding Anniversary Horsegirl76! We absolutely love your Engagement Ring Upgrade.
Have you celebrated any milestone moments during quarantine? Let us know in the Comments section below.
Written by Kayti Kawachi