Throwback Thursday (TBT) – Beautiful Jewelry Shared by PS Members
For Throwback Thursdays, we take the opportunity to re-appreciate beautiful pieces that have been shared over the years!
Stellamarina originally shared her stunning engagement ring with us in 2004. They had already set a date and started planning a wedding together; but when the ring came in, he still did the whole proposal shebang in style! Popping the question in the Palace of Fine Arts in San Francisco, he followed up by sliding this piece of fine art on her finger!
A "YES" indeed!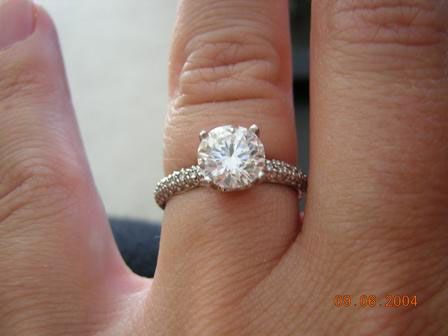 Specs:
1.24 carat
G color
VVS1 clarity
Setting is Vatche half pave
Ring size is 5.5
The prongs have been compared to a medieval goblet.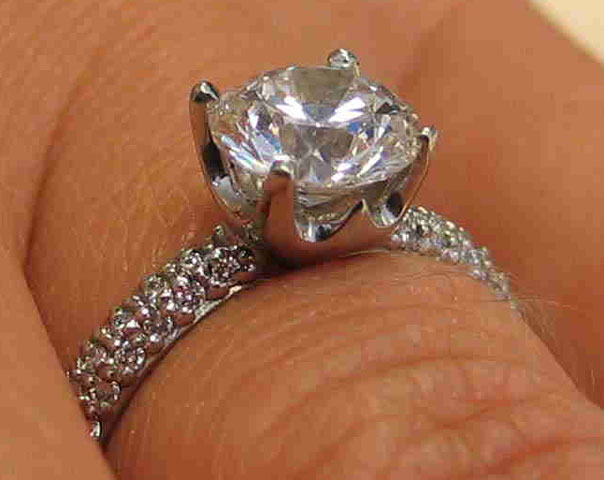 I hope that it has been worn in health and happiness for the dozen years since the original posting!!
To read the original post with more pictures, click here.
Thank you so much for sharing your jewelry experiences with us. Keep revisiting PriceScope's past on Throwback Thursdays!