The Jewelry Exchange Review
Navigating the world of diamonds and fine jewelry can be complex, and making an informed decision requires understanding not just the qualities of the gems but also the credibility of the seller. This comprehensive review of The Jewelry Exchange seeks to provide you with the insights needed to make the right purchase decision. From exploring the store's humble beginnings to our most recent secret shopping experience, we scrutinize the quality, pricing, and overall experience at The Jewelry Exchange. This critique is aimed at guiding you to make a choice that aligns not just with your budget but also with your expectations for quality and service. Read on to discover our findings and recommendations.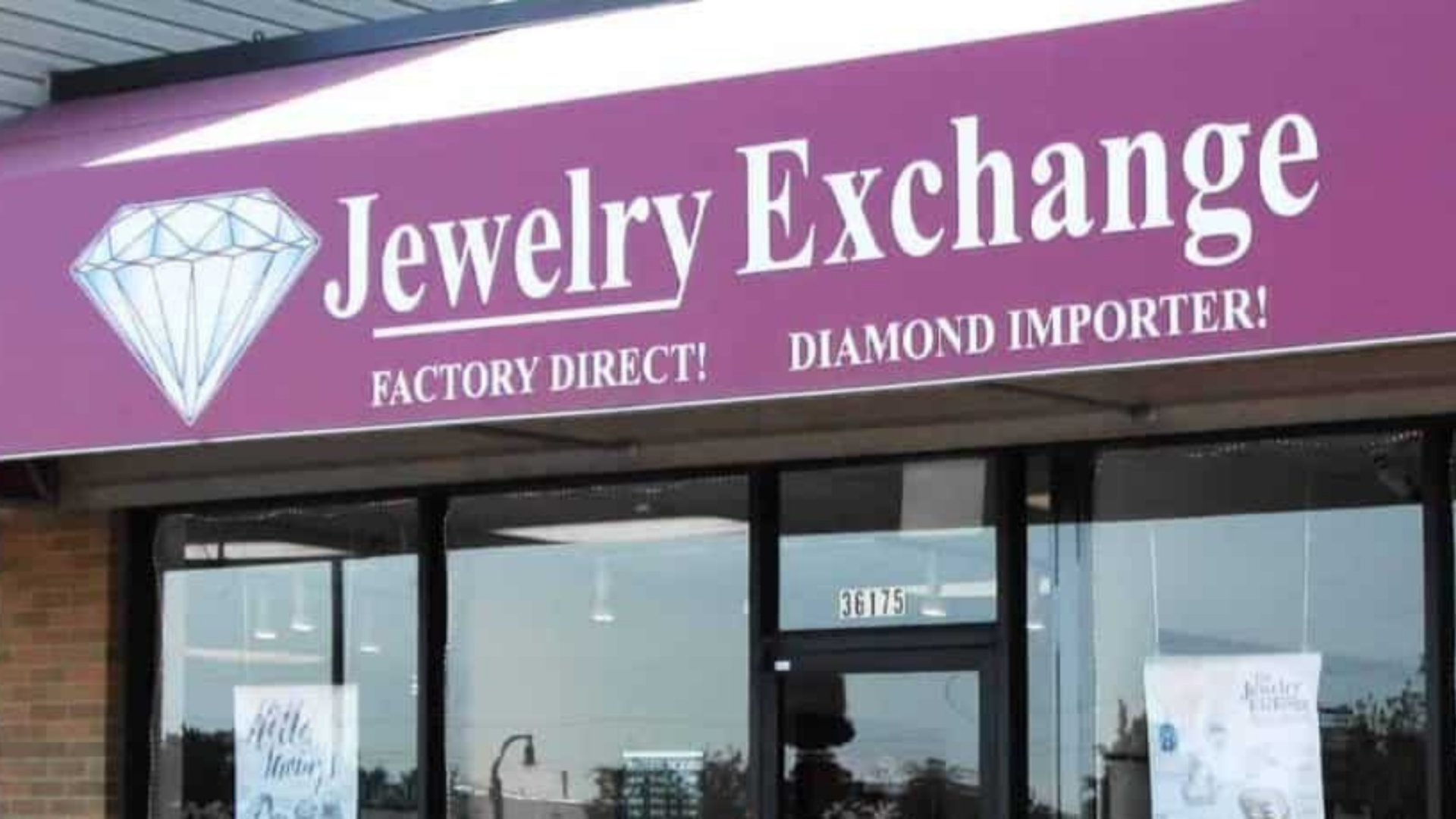 Looking for diamond jewelry online from a vendor you can trust? Browse our jewelry search featuring fine diamond jewelry from vetted online jewelers Whiteflash, James Allen, Blue Nile, B2C Jewels, and Adiamor.
Origins of The Jewelry Exchange
The origins of The Jewelry Exchange and Jewelry Factory can be traced back to humble beginnings. The founder, Bill Doddridge, got his start in his stepfather's pawnshop. Eventually, he launched his own pawnshop, which led to designing his own jewelry.
In the early 90s, Bill transitioned from the pawnshop business model to a traditional jewelry store. Bill was ahead of his time, leveraging globalization to go straight to overseas manufacturers, setting him apart from his competition with a price advantage of about 30%. His strong relationships with major diamond companies in Tel Aviv were a testament to his business acumen.
Today, under Goldenwest Diamond Corporation, they have 15 stores across the United States, some operating under the name Jewelry Exchange and others as Jewelry Factory.
If you're looking to buy loose diamonds online, use our special tools to reveal the best-cut quality diamonds! Start your diamond search and choose from over a million loose diamonds for sale. Use our filters to find either natural or lab diamonds, as well as fancy color diamonds.
Are Jewelry Exchange Diamonds Worth the Investment?
In terms of price, at The Jewelry Exchange, a 1.22ct F SI2 EGL certified round natural diamond is priced at $8,158 compared to a 1.21ct F SI1 GIA certified expert selection Hearts and Arrows diamond at Whiteflash. Although similar in price, we advise investing in an A-grade high-quality diamond if the budget allows. Read the Whiteflash review here. 
1.22ct F SI2 EGL Certified Round Natural Diamond at The Jewelry Exchange
Final Thoughts
The high prices at The Jewelry Exchange are not the primary concern, as we understand that physical stores cannot compete with online retailers like Whiteflash, Blue Nile, and James Allen. However, what discouraged us was the potential for uneducated consumers to end up with visibly flawed diamonds.
It is understandable to pay a premium for an in-store experience, but it should not come at the expense of the quality of a diamond that you or your partner will wear for a lifetime. In our opinion, the best place to buy an engagement ring is still a top-tier online retailer.
Best Diamond Prices: PriceScope features the world's top diamond jewelry sellers, including the world's #1 online seller of Super-Ideal Diamonds Whiteflash, as well as the #1 and #2 online sellers by volume, Blue Nile and JamesAllen.com. Just as important as diamond prices are the unmatched 5-star service and reliability. Our vetted vendors have passed rigorous standards for best practices and consumer protection.