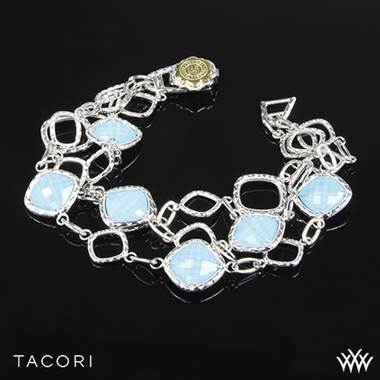 Tacori SB11505 Island Rains Clear Quartz over Neolite Turquoise Bracelet in Sterling Silver with 18k Yellow Gold Accents
Bracelets at Whiteflash by Tacori
Description:
Faceted Clear Quartz is layered over neolite Turquoise and set within the diamond-shaped links of this triple strand bracelet; fastened into luxe swoops of .925 silver with an 18k gold Tacori gemseal. If you have any questions regarding this item then please contact one of our friendly diamond and jewelry consultants at 1-877-612-6770.
Metal: Silver
Additional Information:
Fedex Free Shipping; PayPal Payment.