Wolf CBI is dedicated to long-lasting perfection – a journey that starts with Crafted by Infinity, the finest cut diamond in the world.
Backed by triple-certification (GIA, GCAL, AGS) for transparency and peace of mind, customers can easily find their ideal diamond and create a completely custom, high-quality piece of handcrafted jewelry with Wolf CBI.
Customer service doesn't end with each purchase – Wolf CBI also offers a 100% Lifetime Trade-Up Guarantee, full refund up to 21 days, and an industry-leading buy-back program for added long-term value, whether you're buying in person from their showroom, over the phone, or online.
What Wolf Diamonds Customers Are Saying:
"My husband and I couldn't be more pleased with Wolf Diamonds. I absolutely love my diamond."
"If you are in the market for an engagement ring or a diamond purchase, Wolf is a MUST for consideration. "
"The Wolf Diamonds team are consummate professionals; incredibly helpful, knowledgeable, and attentive, they manage to strike the perfect balance between quality and value."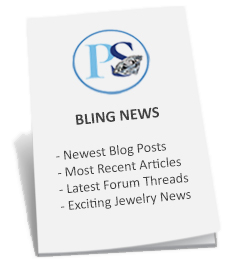 Want to stay updated on the most recent blogs, forum posts, and educational articles? Sign up for Bling News, PriceScope's weekly newsletter.