Founded in 2006 by four creative minds, Oded Edelman, James Schultz, Michele Sigler, and Dean Lederman, who combined their talents to create JamesAllen.com – which would soon become one of the largest online diamond and bridal jewelry retailers in the world. Their mission: to offer consumers online the highest quality diamonds and the largest selection at the best price.
Today, JamesAllen.com is the only retailer to present each of its ring settings and more than 200,000 conflict-free diamonds – all hand-selected – in highly magnified 360° HD. In fact, its 360° Diamond Display Technology has caught the attention of diamond manufacturers worldwide, giving JamesAllen.com the first pick of the best gems anywhere. We see the stones first and choose only the best. Hundreds of customizable styles, 24/7 Customer Service (including the first-ever real-time diamond inspection service where our experts share their screen with customers), and a 100% money-back guarantee are all part of what keeps our customers happy. JamesAllen.com believes in providing meaningful education, friendly support, and total transparency every step of the way.
What James Allen Customers Are Saying:
"I will always recommend James Allen to anyone in the future. The work speaks for itself. I couldn't be any more thankful for the service provided."
"The service surpassed our expectations."
"The ring was perfect; perfectly presented and exactly as specified. All in all, unparalleled service and value for money."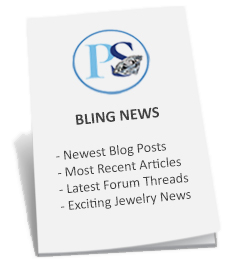 Want to stay updated on the most recent blogs, forum posts, and educational articles? Sign up for Bling News, PriceScope's weekly newsletter.