Featured Image: Split Shank Halo Setting For Pear Shape Diamond from Adiamor
The new year has barely commenced, and we already have a celebrity engagement! January 1,2020, actor Wilmer Valderrama dropped down on one knee and proposed to his now-fiancée, Amanda Pachecho. He popped the question during sunset on the beach in San Diego. Now that you know some of the details, why don't we take a closer look at the ring.
The Ring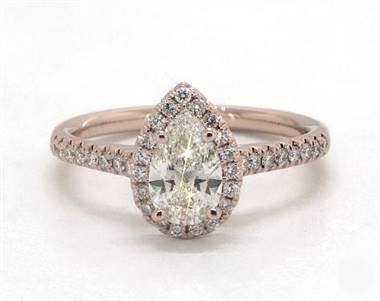 Will 2020 really be the year in which a fancy-cut stone outshines the round cut diamond as the preferred choice for engagement rings? If Pachecho's ring is any indication, then yes. The center stone is a four carat, pear-shaped solitaire set on a rose gold, pave band. We really like this engagement ring because the setting really allows the center stone's beauty to shine through and the delicate pave band add just the right amount of subtle shimmer to enhance the center stone.
The Cost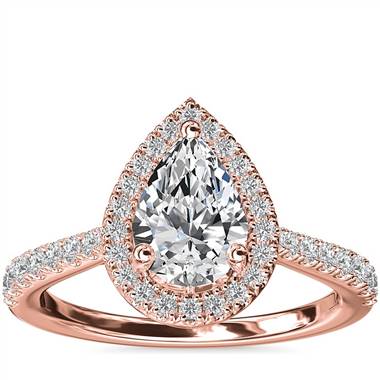 The average cost of an engagement ring is almost $6,000. However, Pachecho's ring is estimated to cost roughly six to thirteen times as much as that. If you did the math, then you know her ring cost anywhere between $40,000 to $80,000. That could buy you quite a few engagement rings. Luckily, there are many fancy-cut engagement rings on the market which come with a much more modest price tag.
The Fans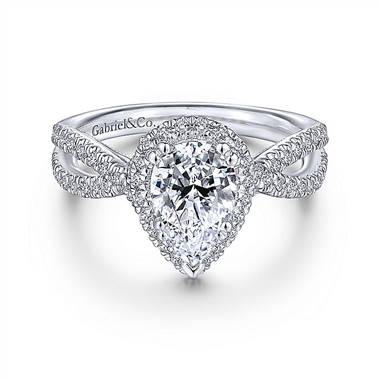 Although Pachecho's ring may be the first fancy-cut celebrity engagement ring of 2020, it isn't the first and definitely won't be the last. This is because many celebrities have a pear-shaped engagement ring and are fans of the cut. Victoria Beckham, Sophie Turner and Kaley Cuoco are all fans and owners of pear-cut rings.
Pachecho and Valderrama have set the bar high for 2020 celebrity engagements. The pear-shaped diamond coupled with a beautiful pave setting just goes to show us that this year will usher in some very beautiful engagement ring trends. Congrats to the happy couple!

By PS Staff