Antique 8ct Ceylon Blue Sapphire Ring Posted by PS Member Bluemuse
It is a New Month! That also means a New Birthstone! This month, we celebrate the ever so popular Blue Sapphire. Fall will be here in a little under four weeks. As you can imagine, that can make some Summer lovers feel a little blue. Don't feel dismayed, look on the bright side. The leaves will soon be changing, pumpkin spiced lattes are back, we get to wear some cozy Fall fashion. Sapphires compliment Fall and as you can tell in recent posts, we can't wait for the change in season. Let's take a closer look at the Top Three Reasons why we love Blue Sapphires.
PERFECT AS AN ENGAGEMENT RING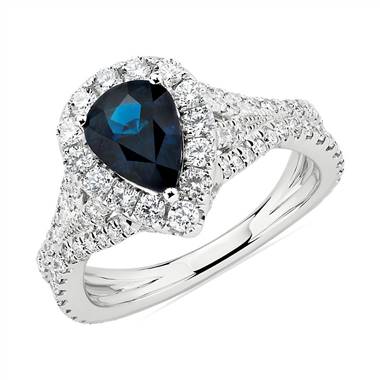 Traditional engagement rings have evolved over time. Never has there been a time in modern history where potential brides-to-be had so many options to choose. One example that has grown popular in recent years is the rise of gemstone engagement rings specifically Sapphire Engagement Rings. Sapphire Engagement Rings have been worn amongst Royalty such as Princess Diana and Catherine, Duchess of Cambridge.
ARE SAPPHIRES DURABLE?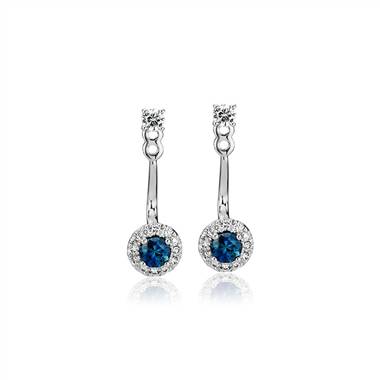 If you want a durable gemstone that will be able to stand up to generational wear and tear then look no further than a Sapphire. Sapphires rank at a 9 out of 10 on the Mohs scale meaning that it can take anything you throw at it. Now, that doesn't mean it can't be chipped. If the stone boasts sharp points making it far more vulnerable to damage.
IT'S BLUE HUE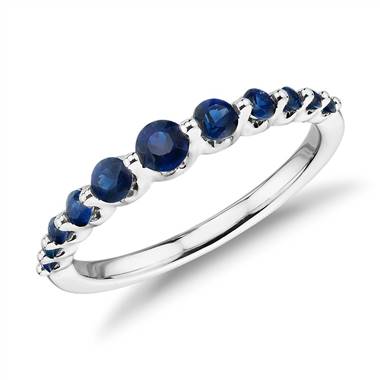 Please bear in mind that Sapphires come in a range of colors, not just blue. However, September's birthstone is the blue Sapphire, the gemstone's most renowned color. The most revered blue Sapphires come from the mines in Kashmir, unfortunately, their popularity made the stones scarce and also increased their price. Kashmir sapphires are prized throughout the world because their blue is considered the purest blue and has a texture that can only be described as "velvety." You will have to break the bank to own one of these Sapphires. The good news is that there are an array of Sapphires belonging to different price brackets. So you are bound to find a Sapphire to suit your taste and budget.
Some of us maybe a little downcast seeing as summer may have gotten away from us without being able to fully enjoy it. However, September's Sapphire is here to show us that blue can be one of the most beautiful expressions of joy as opposed to sadness. Sapphires are amazing gemstones that will soon become a family heirloom, a treasured daily piece, and retain its style throughout the decades to come.
How would you wear a Sapphire? In a ring, a pendant necklace, or earrings. Let us know in the Comments section below.
Written By PS Staff