Jewel of the Week (JOTW) – Gorgeous Jewelry Shared by PS Members
It's not January yet but this week's featured jewel shows a collection of purple garnets shared by Sungura. This colorful and stunning collection started in August when Sungura bought her first garnet piece and now she has 10; that is a full blown obsession. Click on the link above to share your pictures and stories of your garnet passion 😉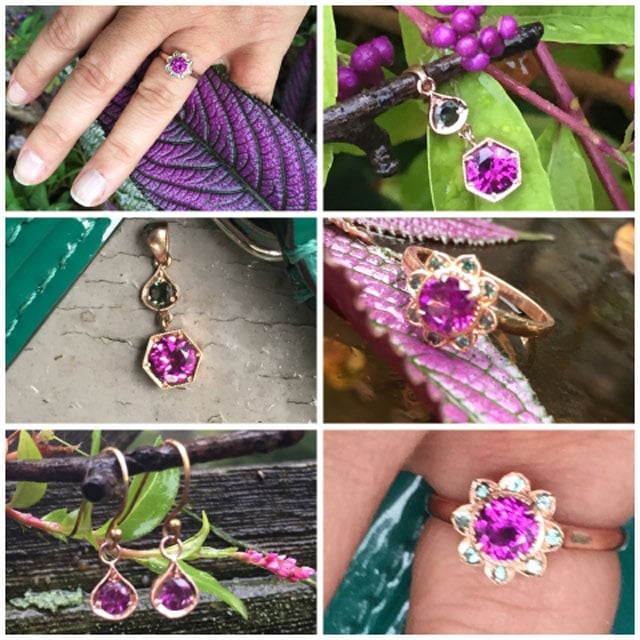 Above pictures show:
Sunflower ring with 6mm purple garnet center and 1.3mm Tanzanian color change garnet petals.
6mm purple garnet in rose gold hex pendant with color change garnet in petal.
4mm purple garnets in petal danglies.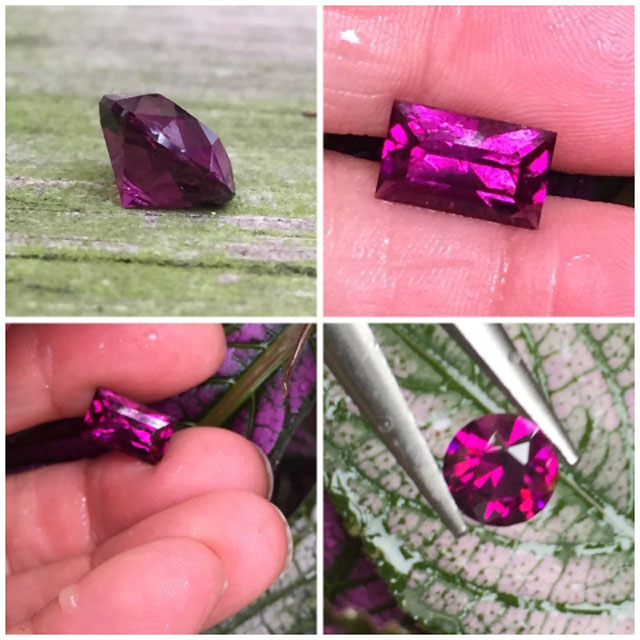 Sungura, this is a beautiful collection; I love the vibrant color! Thanks for sharing . . . looking forward to seeing your setting for your round and rectangle garnets.
Thank you, everyone, for sharing your gorgeous jewelry in the Show Me the Bling and Colored Stones forum! Can't wait to see more!