By
Erika Winters
Pricescope is the Internet's leading diamond and jewelry education website. Through our online community, shopping tools, and tutorials, we arm consumers with the necessary tools to make informed purchases.
To that end, Pricescope has created a survey that will help us better understand peoples' attitudes about shopping for diamonds online. According to Pricescope Director Garry Holloway, many shoppers research diamonds online, but only 5% to 15% actually purchase diamonds and diamond jewelry online. A principal goal of the survey is to gather feedback from our diamond and jewelry community that will lead to the development of new services that will make it easier and safer for consumers to buy quality diamonds online.
**Any personal information shared in the survey will be kept private and confidential.
In the Q&A below, Garry Holloway explains the goals of the survey.
Why run a survey on Pricescope?
The main goal of this survey is to make it safer and easier for consumers to buy good diamonds. Pricescope offers a variety of tricks and tools to help new consumers narrow their search and buy diamonds from vetted vendors. These include grading reports, Holloway Cut Adviser (HCA), Ideal-scope, ASET, Hearts & Arrows, photos of inclusions, percentages, and angles etc. However these tools are all rejection based. The object is not to rate a diamond for its beauty – these are tools to identify problems and reject contenders. The tools are also biased to round diamonds and are dismal for most of the fancy shapes on the market; little if any useful information is available.
Why do most diamond shoppers avoid buying online?
Only about 5 to 15% of all diamonds and diamond jewellery are purchased online, even though there can be substantial savings for shoppers. The survey should help to better understand the fears that inhibit people from buying unseen diamonds and help us tailor solutions. At the end of the survey there are two short videos showcasing some new technology, which, if our survey results are positive, could improve both e-tail and B&M sales of "virtual" diamonds–where the stone is not with the seller.
How do videos help with comparison?
The video based technology allows you to 'test drive' or make side-by-side comparisons–the way we shop for many other products. Videos can enable better reviews and advice from our Forums, especially 3D stereoscopic diamond videos which enhance depth-of-field, enabling us to see if feather inclusions run to crown facets etc. Other benefits would be more availability of better looking fancy shapes, diamond manufacturer branding, and new cut designs.
Pricescope Survey Prizes
Consumers who complete the survey will have the chance to win the grand prize, a .60-carat H-color VS2-clarity diamond pendant from Holloway Diamonds, valued at $4,500. And every 10th person to complete the survey will win the Holloway Cut Adviser app (Android or Apple), a $10.00 value.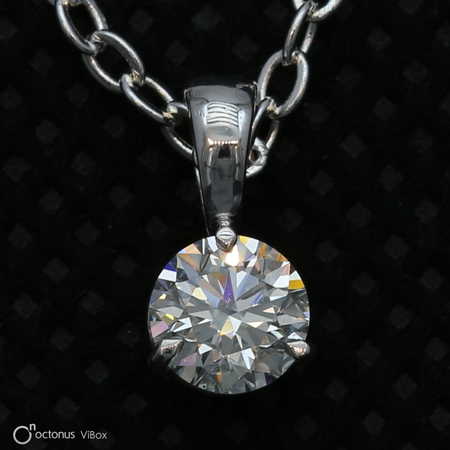 Grand Prize: One consumer who completes the survey will win a .60-carat H-color, VS2-clarity diamond pendant from Holloway Diamonds. Retail value: $4,500.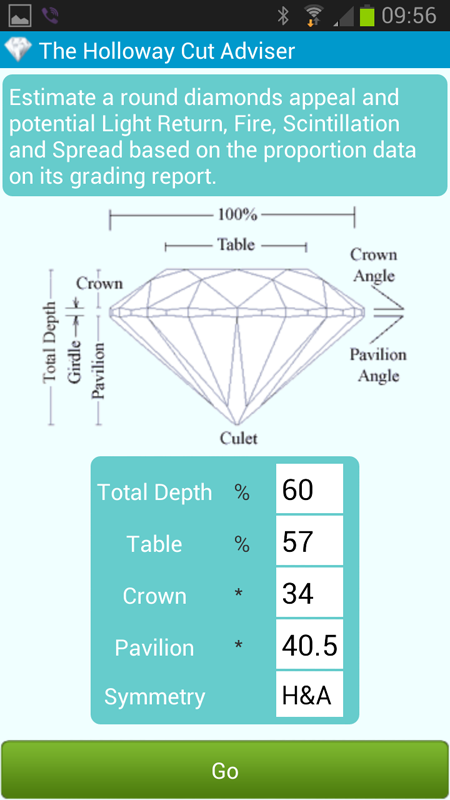 Every 10th person to complete the survey will win the Holloway Cut Adviser App for iOS and Android devices, a $10.00 retail value.
Discuss on the Forum:
Pricescope's New Survey + Chance to Win a Pendant or HCA App