Did you ever think about the look of love? How it gives you a glow much like the best diamonds? How being in love stokes your inner fire which gives you amazing skin and makes you look younger? Oh yes, people can tell when someone is in love. But guess what, an engagement makes that fire shine even brighter! Let's look at three engagement rings which will definitely complement that fiery look of love.
Who said solitaire engagement rings had to be boring? This one packs a punch with a lot of sparkle courtesy of the pave band and center stone. It just goes to show you that smaller stones can pack a big punch.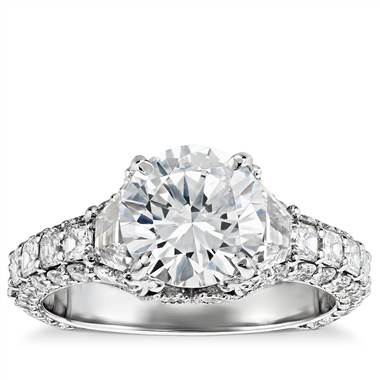 You don't need to be a gemologist to know this ring is going to bring the sparkle. We love that this ring incorporates three different stone shapes (trapezoid, Asscher and round) and a triple-row band to maximize the ring's fire. The result is 2.25 carats of perfection.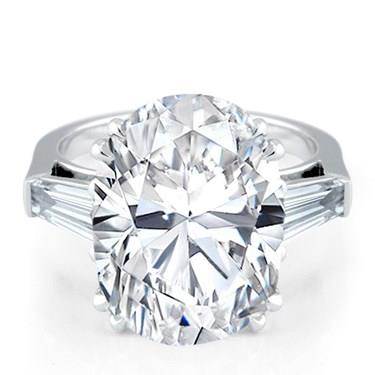 Bigger isn't always better, but this ring comes with quality and quantity in spades. This setting is customizable to fit any type and size diamond of your choosing, so the options are endless. The baguette side stones add just the right amount of sparkle to complement the center stone without overpowering it.
Love is made to celebrate 365 days a year. Why would you want to celebrate it? It makes you look amazing and possess a glow which can only be matched by the impressive ring on your finger. Here's to love!

By PS Staff