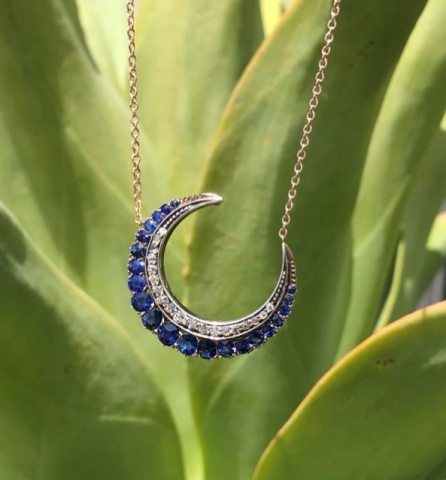 Under a sapphire moon: a brooch conversion
JPie shared this magnificent Brooch conversion on the Show Me The Bling Community at PriceScope.com. Oh, does this not just look like the kind of piece that people write epic poems about. I feel swept away, and awed by this beautiful pendant and ring. I cannot wait to see the earrings! The decadence of the sapphires with the diamond interior, gorgeous!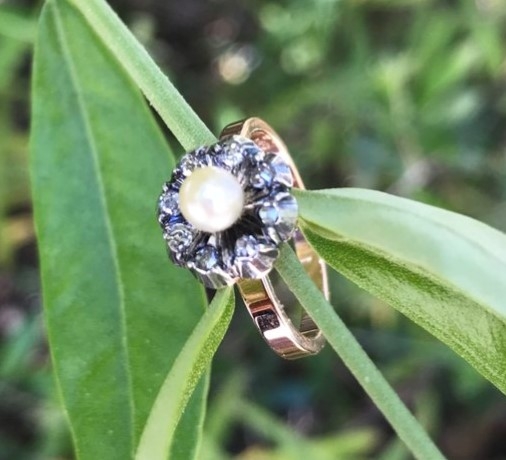 There's a ring too!
When JPie fell in love with a pendant at a Boutique that was out of her price range, she went to work. She found a brooch that nearly mirrored the pendant and had it converted! She ended up with a ring and earrings in the bargain as well all at a price mark that was more in her range! That was some resourcefulness in fulfilling your jewelry dream, and we always applaud that! Well done, this is divine!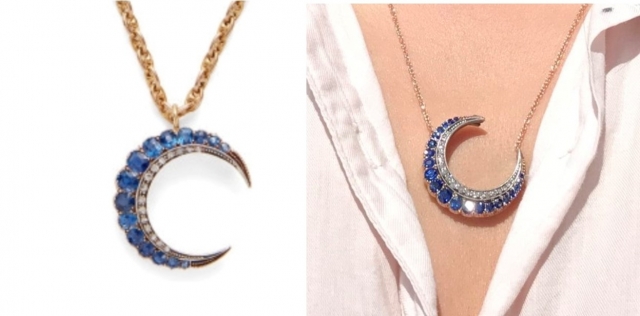 Inspiration on left, new creation on right
The Brooch pre-conversion
You need to go look at all these pictures This pendant conversion project is unbelievable
The Jewel of the Week is our chance to feature and appreciate a recently posted piece from the Show Me the Bling Community!
Thank you so much for sharing your jewelry experiences with us. We look forward to seeing more!
#JOTW
PriceScope offers multiple jewelry search methods learn more about our searches here.
Come show off YOUR fantastic bling with fellow jewelry lovers and trade professionals in the Show Me the Bling Community, here.