Fabulous Jewelry Shared by Pricescope Members
With gorgeous flash and fire, this week's featured jewel delivers unique diamonds in classic style. Thanks everyone for sharing your gorgeous jewelry in the Show Me the Bling forum!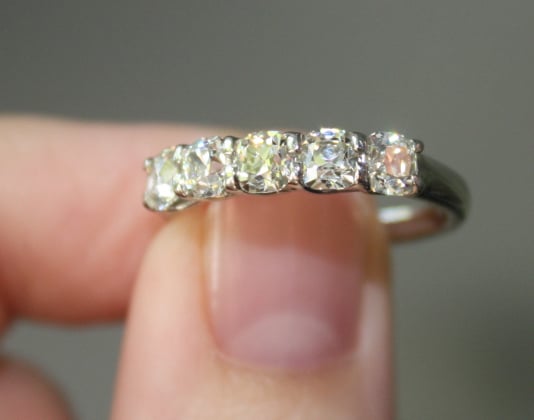 Rosebloom originally posted this ring on the forum a year ago, so we were thrilled to see her post new pictures this week. Rosebloom's ring–made to commemorate her ten-year anniversary–is set with five "August Vintage Cushion" diamonds in a classic Vatché trellis-style design. The "August Vintage" collection by Good Old Gold is a unique line of precision-cut diamonds based on old European and antique cushion cutting styles. The result is maximum sparkle and fire! Be sure to visit Rosebloom's forum post for details and more pictures: GOG AVC five stone band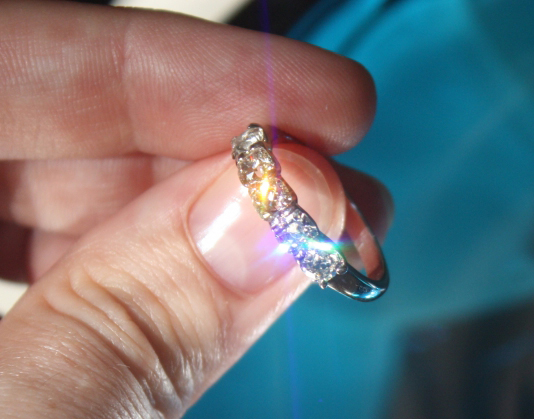 Thanks for sharing, Rosebloom!
Related Blog and Forum Topics:

August Vintage Cushion Diamond Pendant from Good Old Gold

Show me your AVC/AVOEC diamonds!