By
Erika Winters
Fabulous Jewelry Shared by Pricescope Members
This week's featured jewel comes from a member's collection that we have long admired, a spectacular sapphire ring shared by Art Nouveau. Thanks everyone for sharing your gorgeous jewelry in the Show Me the Bling forum!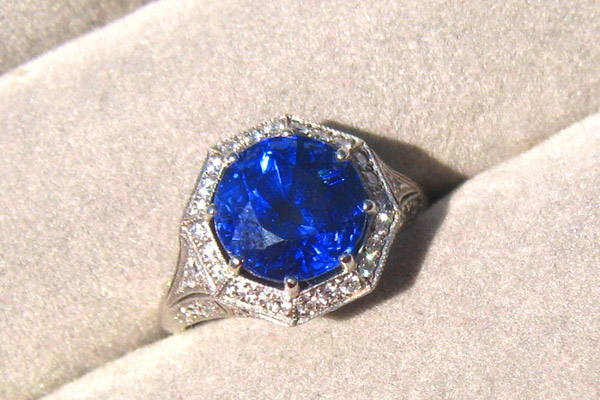 Art Nouveau has been a PS member for over a decade, and her incredible collection (and keen eye for colored stones) has stunned us for years. One of her latest additions features an incredible 4.55-carat Burmese sapphire–a rare unheated gem with spectacular blue color! She had the gem set in an Art Deco-inspired platinum stunner by Sebastien Barier. Another absolutely exquisite ring for Art Nouveau! Visit her forum thread for more images and details:
Unheated Burma sapphire set in Sebastien Barier Octagon ring.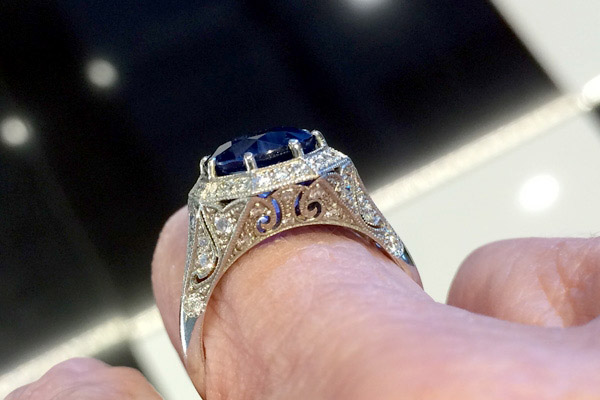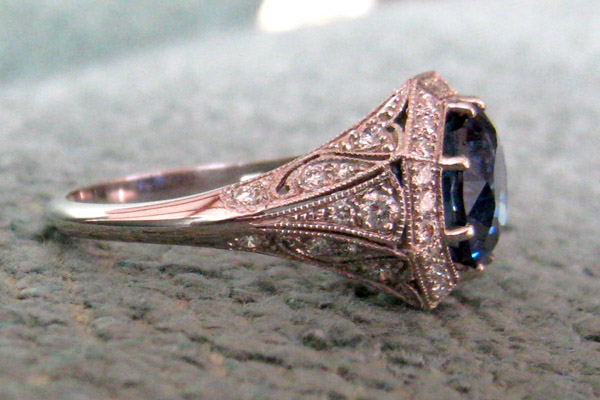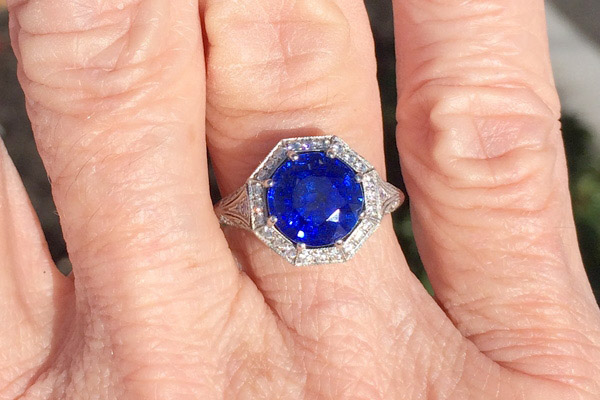 Thanks for sharing, Art Nouveau!