0.75ctw 14k Yellow Gold "Flower Cluster" Diamond Earrings at Whiteflash
Many of us are working from home and that means an uptick of video calls between colleagues and clients. Now, many of us have mastered the business on top, sweats on bottom look, but still struggle with accessorizing for video meetings. Good news though, because we have some style recommendations to be the most stylish person in the meeting whether you're online on in-person.
Trends favor more conservative looks during economic crises so now is the time to indulge in all of your favorite minimalist looks. Another benefit to the minimalist look is that it keeps the focus on you by "decluttering" your video frame making for a more professional look. So, as much as we absolutely love statement pieces, now is not the time to wear your favorite pair of chandelier earrings to the shareholder meeting.
What do we recommend?
Studs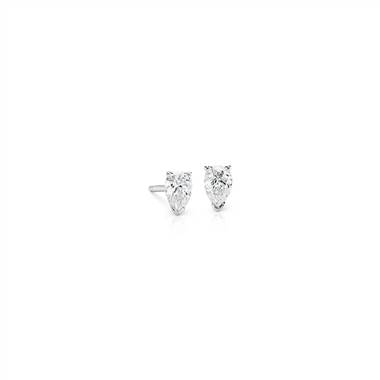 These fancy cut diamond studs are one way to enjoy the fancy cut look without breaking the bank. They're not ostentatious and equally as beautiful as larger carat studs.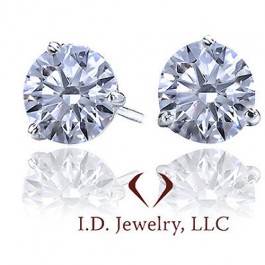 If you're a traditionalist at heart, then these round diamond studs are for you. They are quintessentially classic and will never go out of style. This is one jewelry investment worth your while.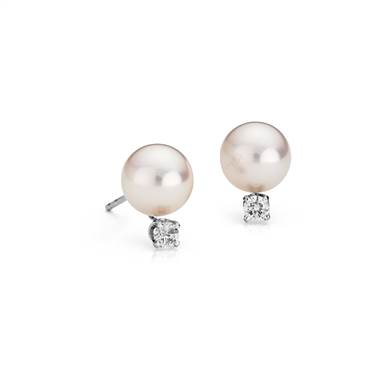 Speaking of classic, these pearl and diamond studs will take you right from that three-hour zoom meeting to the country club (as soon as it opens up again). You'll get extra style points because pearls are one of 2020s biggest trends.
Diamond Pendant
Pedants are a great choice right now if you do them right. To keep the video proportions balanced, then go with what we call a demi-pendant. A pendant that gently grazes your collarbone is best as it won't shift too much when you move and will still be in the frame thereby keeping the proportions clean.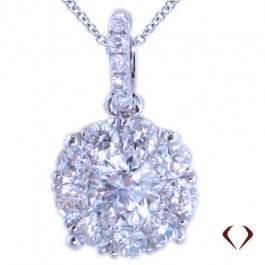 This cluster pendant is a traditional take on the pendant which is why we placed it on this list. It's hard to make this pendant look bad and it will work with nearly any type of business attire.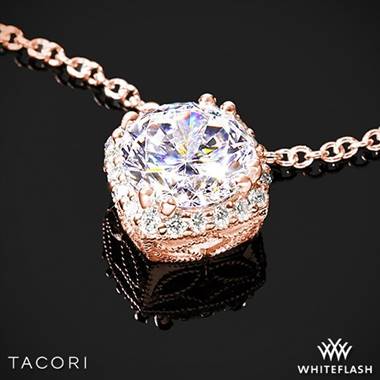 Those wanting a shift away from the traditional white or yellow gold pendant should look no further than a rose gold setting. The fine milgrain setting of this piece creates a soft, yet trendy look for those wanting more than a traditional pendant.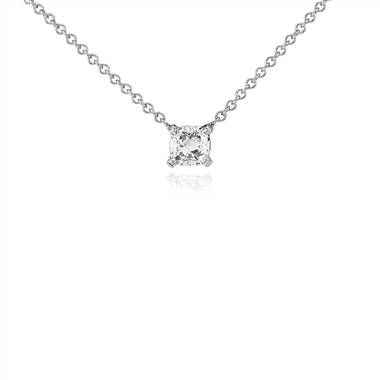 If you really want to upgrade your pendant game then we highly recommend choosing a fancy cut diamond pendant. It is a breath of fresh air and we can't get enough of any fancy shaped diamonds!
Right Hand Ring
Right hand rings are a great way to bring a bit of color into your look and show your personality, especially if you like to speak with your hands. These right hand rings all have an interesting detail which would look great alone or when stacked with another pair of rings.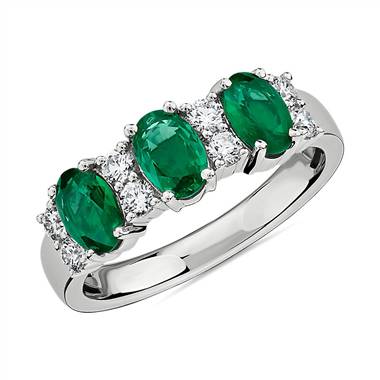 The lush green emeralds reminds us of nature and we think it is a great way to remind us to get out there and go for walks (all while socially distancing that is).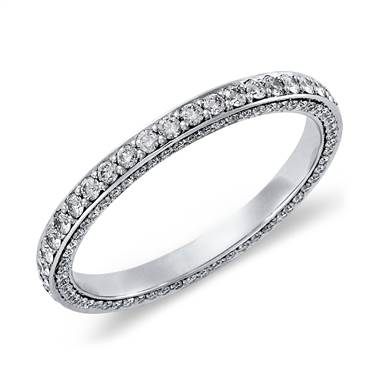 Speaking of stackable rings, this one is ideal to pair with other rings. It is delicate enough that it looks elegant when alone but also has enough detail to be the star of the show.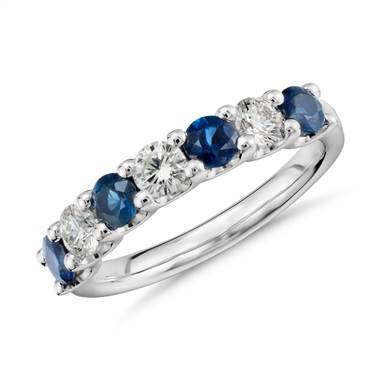 Although we have too many reasons to feel blue these days, this ring is not one of them. It adds a bit of sparkle and depth to your hands and the sapphires create the perfect complement to the diamonds.
Zoom meetings and video calls won't last forever, but these jewelry pieces will. Remember, the key to nailing your video style is to focus on clean lines and proportions and you'll nail the look!  What trends are you snapping up for your time on camera? Come let us know on the forums at PriceScope!

By PS Staff