Our honeymoon is a little over four weeks away and it would be an understatement to say I was excited. We are avid travelers and I usually plan my travelling outfits around one color scheme to lighten my travel load and make it that much easier to accessorize. So, imagine my surprise when I took a quick assessment of my jewelry and discovered I needed to stock up on some great jewelry pieces. What follows are examples of some of my favorite pieces I'll be taking with me on our honeymoon.
Gold Cuff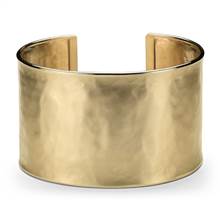 I shunned bracelets for most of my life because I was self conscious about my wrists. How I wish I hadn't because I missed out on a whole lot of beautiful bangles and cuffs and am now trying to make up for it. I know this cuff has made an appearance here before, but I absolutely love it and think it's perfect for adding a bit of pop to an otherwise average outfit.
Diamond Hoop Earrings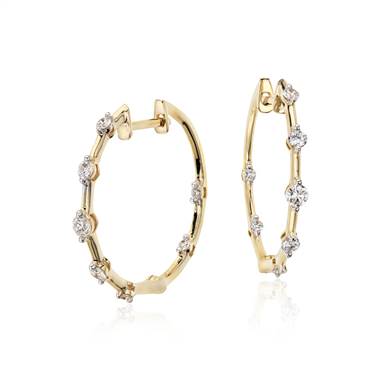 Hoop earrings are back in a big way for me. They're easy to bring light to your face and can take you from day to night with just a bit of red lipstick and a winged eye. They're also great for a casual walk around the Colosseum finishing with a late lunch at a trattoria.
Gold Lariat Necklace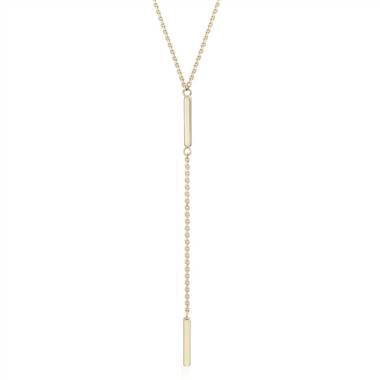 I'm a huge proponent of statement jewelry. It's just easier to streamline the effort (and the look) when you're only concerned is one or two pieces. Now, this lariat may not be a statement piece in the traditional sense, but it definitely is great for another day to night look, especially if the necklace ends close to your waist. It doesn't always have to be bigger to be better.
Preparing for a honeymoon can be just as exciting as going on the trip! I can't wait to grab some pieces to complete my honeymoon look…and buy a few more pieces after we touch down!