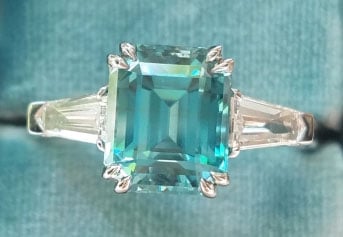 Jewel of the Week – Gorgeous Jewelry Shared by PS Members
I think you too have turned me into a blue zircon lover, mochiko42, because it's this week's featured jewel!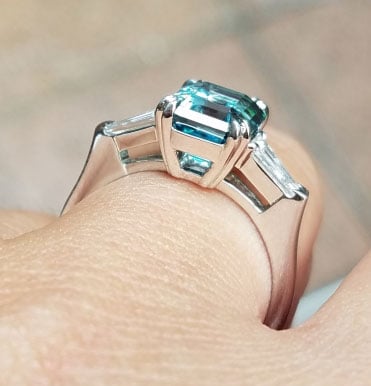 This breathtaking 14K white gold ring has a 4.02 carat heated blue zircon center stone with side stones of 0.41 tcw G VVS diamond tapered baguettes.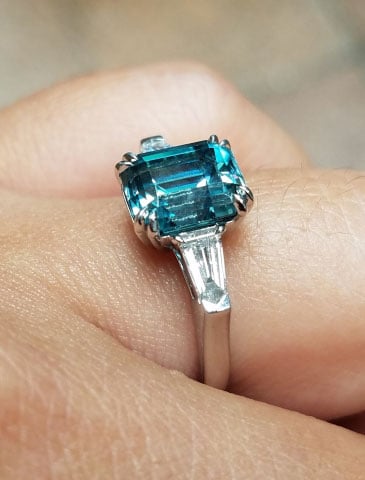 The ring size is 6.75. Notice the fierce claw prongs and the detailed finish at the ends of the baguettes!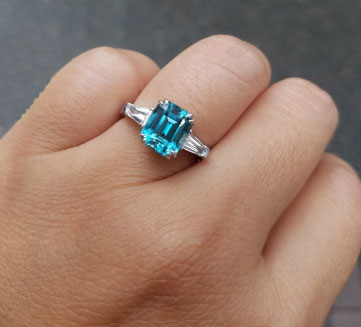 Click here to visit mochiko42's thread for more details and impressive images.
Mochiko42, this ring is perfectly stunning on your beautiful hand . . . the color is spectacularly radiant, the setting is classic and your pictures are amazing! Thanks for sharing!
Thank you, everyone, for sharing your gorgeous jewelry in the Show Me the Bling and Colored Stones forums! Can't wait to see more!
#JOTW