All Authors

Members of the Cut Group include:
Sergey Sivovolenko, CEO
OctoNus
, Tampere, Finland
Garry Holloway
, Melbourne, Australia
Yuri Shelementiev PhD, Head of laboratory,
Moscow University (MSU) Gemological Center
, Moscow, Russia
Janak Mistry -
Lexus, Surat, India

Diamond Consumer
Computer Geek
P.S. resident cynic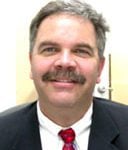 Neil Beaty is a full time professional appraiser based in Denver Colorado USA. He"™s a GIA Graduate Gemologist and is both formally trained as an accountant and as a professional appraiser. He has been in the involved in the jewelry industry since 1978 and has spent decades as a master bench jeweler as well as training and managing others to do the same. His firm, American Gem Registry Inc. does appraisal and consulting work for consumers, attorneys, jewelry stores, charities and insurance companies. He is a regular contributor on the forum.