18k White Gold Simon G. MR2549 Fabled Bezel Solitaire Wedding Set
Engagement Rings at Whiteflash by Simon G
Description:
A Beautiful Diamond Wedding Set from Simon G.
A Beautiful Diamond Wedding Set from Simon G.
Metal: 18k White Gold
Model.Administrating.Vendor
18k White Gold Simon G. MR2549 Fabled Bezel Solitaire Wedding Set??""
12523-52523??""
41389??0
$
2662.00
InStock
12/2/2020
http://temp06.pricescope.com/jewelry/engagement-rings/18k-white-gold-simon-g-mr2549-fabled-bezel-solitaire-wedding-set-41389
Center Stone Description:
Can be set with: Round - 0.70 to 2.20
Additional Information:
Fedex Free Shipping; PayPal Payment.
Education
Learn more about Engagement Rings
An engagement ring is essentially composed of two parts, a head and a shank. The center stone is held in place by prongs or a bezel.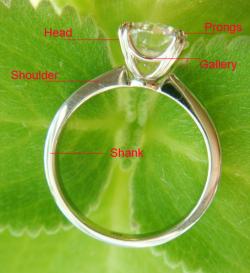 Metals overview
Fine jewelry settings are created from precious metals. This article addresses some important information about gold, white gold, rhodium plating and nickel allergies, as well as covering fine distinctions between common platinum alloys.