Amethyst Suite
(Mon, 08/01/2005 - 06:43) Wink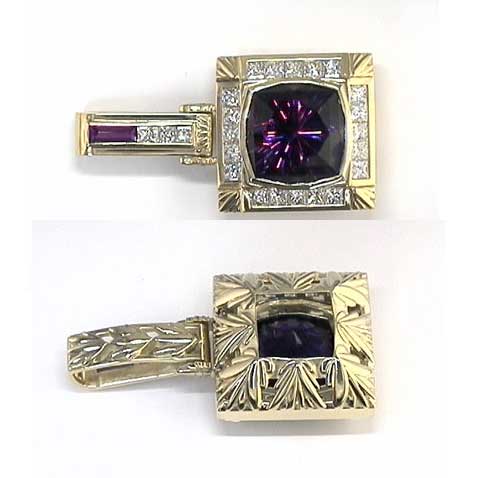 479 viewes
One of my favorite clients is a very kind and loving man who likes to lavish wonderful things upon his wife. This suite was several months in the making. We started with a design concept using irises, but SHE nixed that idea and we started over. The very wonderful Ocean Pearlman made a second set of drawings of which the ring and pendant were accepted and we went back to the drawing board for the earrings.
Diamonds were ordered, waxes were cut as these fabulous heirlooms were created around the Richard Homer cut Amethysts of the deepest most wonderful color from a mine in Uruguay.
Here is the Top and back of the pendant to show you some of the incredible detail that Ocean does.