If you liked this in white, wait till you see it in YELLOW!
(Sun, 02/15/2009 - 20:27) Wink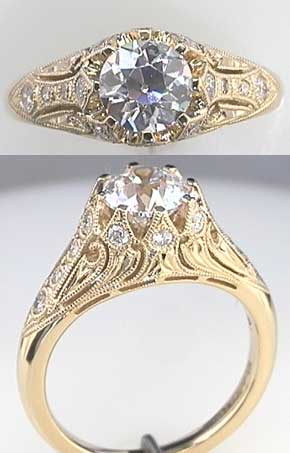 1576 viewes
I am a yellow metal kind of a guy, although most of what we sell is white.  The lovely antique look of this ring, the absolute quality of the milgraining brings me back to a time when 90% of what we sold was yellow.  The sharp contrasts where the cut outs are and the easily visible of even minor changes in shape are part of what I love about this ring,  Please enjoy the video below.
See the Video