Knife Edge X-Prong
(Mon, 04/03/2006 - 21:47) AThousandWords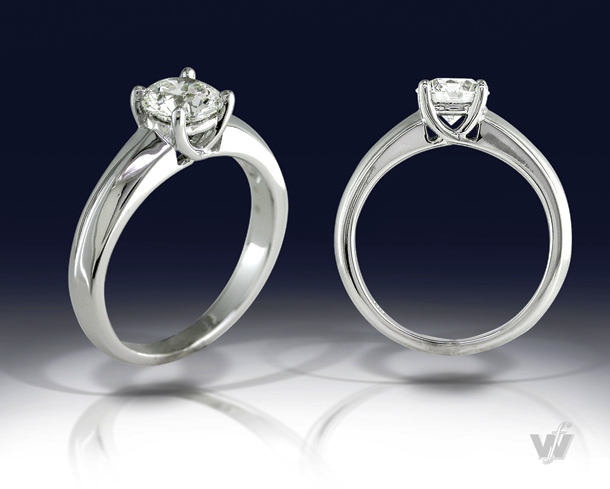 5211 viewes
Another version of the unique X-Prong ring offered by
Whiteflash
…this one with a knife edge. The smooth crossing lines of this ring offer you the ability to view your diamond at every angle, from crown to culet.
This platinum engagement ring
will fit all stone cuts (excluding marquise and pear) 0.50 to 2.00cts in weight.
Platinum content:
95% Pl 5% Ir.