Wanna have breakfast together?
(Wed, 06/29/2005 - 03:37) cflutist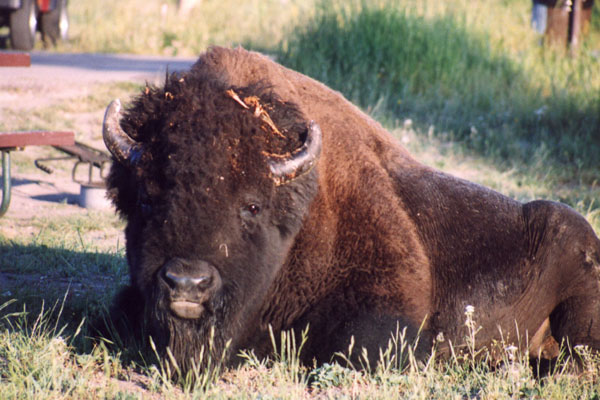 88 viewes
While camping at Yellowstone NP, websailor awoke one morning to crunch, crunch, munch, munch sounds outside his tent. When he looked out he saw a bison 10 feet away. Since the beast wouldn't move, he finally got up and and breakfast with Mr./Ms. Bison looking on.