Supermarket Miniature...
(Sun, 08/14/2005 - 04:21) Mara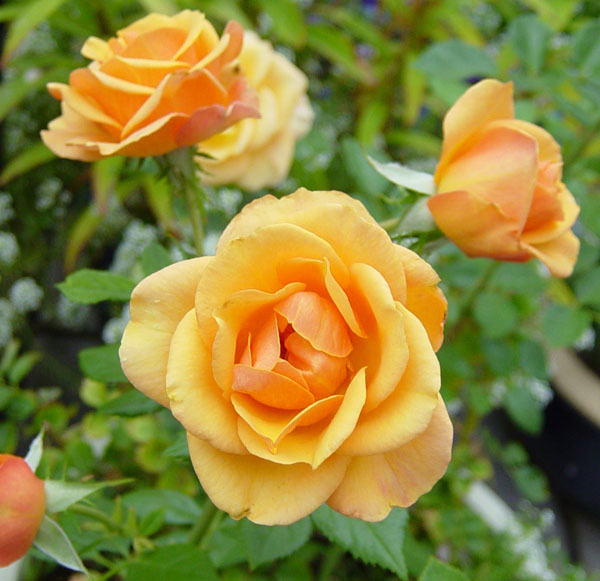 129 viewes
I bought this a few years ago and put it in the ground...it is a monster. It came with me to our townhouse 1.5 years ago and does well in a pot. It's a producer and I love the rich apricot color of the flowers. Many very serious rose gardeners don't like what they call 'throwaway roses'...the roses you get at the supermarket for $5.99 grown in a tiny pot for inside decor, because they aren't named cultivars, aka 'branded'. But if you get them out of those tiny pots and give them some attention, they really do well. They outperform some of my other 'branded' miniature roses hands down!