Flower Arrangements- I LOVE IT!
(Thu, 09/08/2005 - 08:17) jorman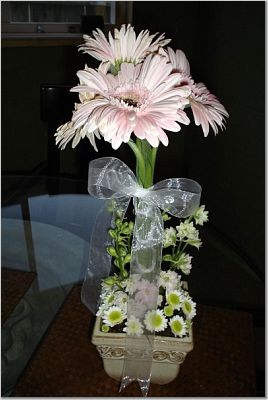 150 viewes
My absolute dream job would be to own a floral design and event planning studio, where I could make floral arrangements all day! This took me all of 10 minutes. I made it for a co-worker to celebrate that she found out she was having a girl.