America's Cup Yacht Sailing
(Thu, 06/30/2005 - 07:25) websailor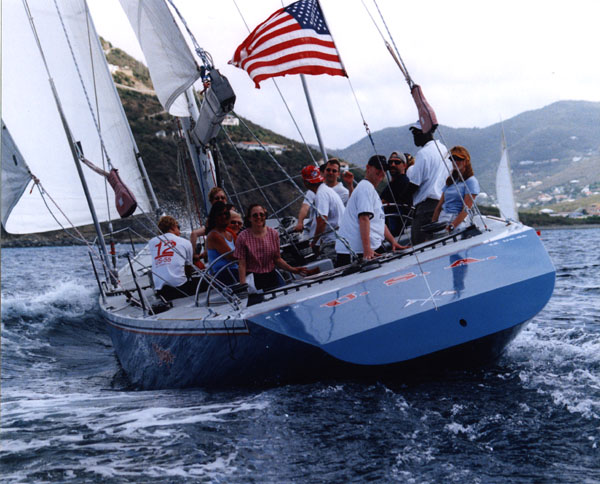 159 viewes
This is the Stars and Stripes - a 12 metre yacht that sailed in the America's Cup. We are on our way to beating our competitor, which has my Mom as the Captain. HA - that will teach her to not pick us as her crew!!!!

A good time was had by all, with many taunts flying back and forth over the water every time the boats got close to each other. At one time, our boat did a good job of deflecting a wave onto the other crew - my older sister was still soaked from that when she got back to shore!!!



This was while on a cruise in St Maarten.