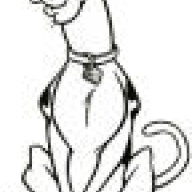 Joined

Jun 10, 2003
Messages

787
Goldenringlets query on hand creams got me thinking...what are your must-have cosmetic items? What are the products that you absolutely love, would recommend in a heartbeat, and in short, can't live without? And, what is it about them that you really like? Tell us here!!

Here's my list. Skin and hair type are normal, sensitive, and verging on dry in the winter.
Cleanser -
The Body Shop Passionfruit Cleansing Gel
- Have been using this for years. Cleans gently without overstripping.
Facial moisturizer -
Nivea Creme
- My tried and true face/eye cream in the cold winter months.

Facial Mask -
Asprin
- Crush around 6 uncoated aspirin in a shot glass. Mix with a little water. Put in on your face (yes! really!) and use it like a scrub (gently!) for a minute or two. Be sure to avoid the eye area. Let it dry. Rinse. A great mask for softening the skin. Aspirin contains salicylic acid, which helps to exfoliate dead skin. Really works, and it's cheap.

Body moisturizer -
Palmer's Cocoa Butter
- I use both the lotion and cream forms of this product. Smells heavenly.

Treatment Product -
Paula's Choice 1% BHA Solution
- Great for keeping skin clear and exfoliated.
Sunscreen -
DDF Organic Sunscreen SPF 30
- I wear this everyday, without fail. Am super-pale and don't tan at all. Contains no chemical sunscreens - great for me, 'cause chemical sunscreens make my skin red and irritated. Very gentle, effective sunscreen.
Foundation -
Prescriptives Virtual Youth
- I wear the lightest shade in the Red colour grouping, Smooth Petal. Don't wear foundation everyday, only for special occasions/pictures as my skin is basically good, but I love this one.

Imparts a sheer, dewy finish. Would not recommend for oily or combination skins.
Concealer -
MAC Pot Concealer
- A tiny pot of concealer that works well to cover redness, undereye circles (me!) or zits. Lasts forever.

Powder -
Sonia Kashuk Loose Powder
- Picked this up at Target a few months back, and I love it.

Finally, a loose powder that's pale enough for me. I wear Naked, the lightest shade. Very sheer and finely-milled - better than many of the high-end powders I've tried (I'm looking at you, Laura Mercier.)
Blush -
Stila's Convertible Colour in Petunia
- A cream-based blush/lip colour that lends a pink flush to my cheeks. Very easy to apply. Great if you're pale - would probably not show up as well on dark-skinned women. Other great Convertible Colours are Rose (darker red) and Lilium (extremely sheer, pale pink.) Would not recommend if you have oily or combination skin.
I also like
Nars Orgasm
(stop laughing) to warm up my complexion a little, especially in the summertime. A pinky-peach powder blush with a subtle golden sheen. Works well on many skin tones.

Eyeliner -
Bobbi Brown's Gel Eyeliner
- Love, love, love this product.

I wear it almost daily in Violet Ink - a muted violet shade that doesn't scream "purple". I also like Sepia, a dark brownish black. These little pots of eyeliner last forever, and they don't budge once they're on.
Eyeshadow - Don't wear eyeshadow everyday, but I like
Revlon's Illuminance Cream's,
MAC Paints
, and
MAC powder eyeshadows
in general.
Mascara -
Clinique's Naturally Glossy Mascara
- Recommended if you like a more natural look. Good for defining what you already have - it will not give you a dramatic look if that's what you're going for.
Lips - Some of my faves are...
Vincent Longo's Lipstain in Cherry, MAC Lipglass in Nymphette and Lure-X, Prescriptives Lipsticks in Azalea and Pink, Revlon's Moisturous Lip Colour in Nearly Naked
(great neutral shade) and
Revlon's Sheer Lipglide in Sheerly Strawberry.
Brushes -
MAC
and
Prescriptives
Prescriptives makes a foundation brush that rocks.

Other Tools -
MAC's Eyelash Curler, Aveda Paddle Brush
- If you have long, non-curly hair, get thyself to an Aveda store or salon and purchase thyself a large Aveda Paddle Brush.

Will not tear your hair and feels great on your scalp. Just as good as the Mason Pearson paddle brush that costs many shemoles more.

Fragrance - Day -
Narciso Rodriguez For Her
- subtle, warm, musky scent - Mr. CG adores it.

Night -
Thierry Mugler's Angel
- My all-time favourite scent. I hate florals - this has zero florals, it's musk, chocolate, vanilla, patchouli - so if you hate florals as well, this might be for you. Not for the faint of heart.

Shampoo & Conditioner -
Revlon's Outrageous
- Sadly, these products are not available in the US. This stuff smells absolutely divine, and the scent lingers all day long. Will be carting many bottles with me across the border in June.

Leave-In Conditioner -
Aveda Elixir
- Not a huge fan of Aveda products in general, but I've been using this leave-in for almost a decade. It's especially useful if you live in a cold or dry climate, and you have long hair - I use it on the bottom third of my hair, particularly in the frigid winter months.
Styling Product - I have long, straight, fine hair that is resistant to styling. So I gave up fighting with my hair and no longer bother.

But I like
Biosilk Serum
for shine.

Edited to add more stuff, and because Rodriguez had too many g's.