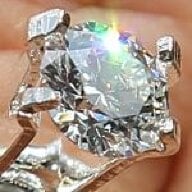 Joined

Apr 25, 2014
Messages

7,045
Saw this story the other day (hopefully it's readable outside the UK):
Details showing a car's movements were a key factor in finding the killer of Gerald Corrigan.
www.bbc.co.uk
The gist of the article is that the Land Rover in question was sending data back to LR HQ via the (built-in?) SIM card about times and dates of use, location, opening and closing of doors and the boot/trunk... to the extent that the Police used the data to convict a killer.
Convicting a criminal is a good thing, naturally, but I don't understand why LR (and other manufacturers) are harvesting this data (and other data such as engine fault codes) for no particular reason.
What possible use is information on a user's location and when the doors are open to a vehicle company that is, presumably, looking to keep track of mileage (to prevent clocking) and understand vehicle fleet faults that might need addressing??
Why do our movements need to be tracked so that we can have our entire lives/movements reconstructed?
I presume it's tied to the EU's aim of built-in speed limiters and '100% enforcement of transgressions remotely' (or words to that effect) by 2022...
One more reason why I won't be buying a new(er) 'smart' phone or a new(er) car with GPS/Sat Nav built in!