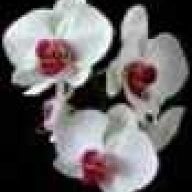 Joined

Apr 19, 2004
Messages

20,159
in your breast". The 8 words in any language that no person ever wants to hear. But these were the words I heard today.
During my annual mammogram and u/s, there was some flurry of activity last week, since the tests picked up a new lump in my left breast. The radiologist was concerned, b/c unlike the other cysts present, this was a solid mass.
I am no stranger to lumps--I have very lumpy breasts--and have had at least 4 fibroadenoma''s removed and two biopsies. They have all been benign, but it is worrysome everytime. And my last removal was over 10 years ago.
I saw my breast surgeon today--I am followed very carefully since my sister had breast cancer at age 40--and he will do a core biopsy on Thursday morning. Needless to say I am worried. Sick actually. One just never knows--but I am somewhat comforted that I am in good hands.
Gosh I hate the waiting and the thinking....and thinking....and thinking......
Thanks for listening.
not so cheery--Sharon