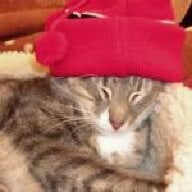 Joined

Aug 14, 2009
Messages

26,403
So I said I was Done With Pearls. I mean, I've said that a few times on here. Bunch o' lies. But I started with good intentions.
- - - - -
First up - MINE. If I were a turkey I'd be wobblin' n' gobblin'. 9-9.5mm gemmy white akoya bracelet length. These are actually loose pearls that Takahashi sorted and drilled for me, not a partial of an existing strand... I wanted pearls that matched the quality of my mothers' earrings and Yy suggested that the earring and ring loosies would be the best way to guarantee that. It was more expensive this way but I figured hey, I'll only be doing this once. She warned me it'd take some time to find the pearls and it did in fact end up being a few months.
I asked if they could send the strand to PEPCA. But apparently PEPCA has really strict and really weird rules about what they will and won't evaluate. Akoya, South Sea, and Tahitian necklace strands, fine. South Sea and Tahitian singletons, fine. But no akoya singletons, and no pairs of any sort, and no bracelets. (I suggested that my strand be labelled a necklace for an infant; they politely declined.

)
So it went to PSL, and the PSL gods smiled upon me, and it came back Ten-nyo. To be perfectly honest I'm only interested in nacre thickness. And yeah, it's nice to have some sort of official paperwork for insurance. But as for the actual
Hanadama
vs.
Ten-nyo
vs.
So long, sucker
designation... ::SHRUG::
So, um, I don't have them yet. Actually they haven't even shipped yet. But I'm too excited to wait to share!! Here's a couple of Takahashi's pics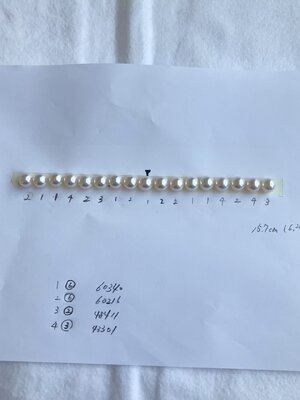 The numbers are apparently "lot" numbers. 'Cause Takahashi pre-sorts loose pearls into lots by size, and vendors/retailers/designers will often just buy by the lot. For my lineup they went through four lots to find the right pearls ❤️
And with their grading card: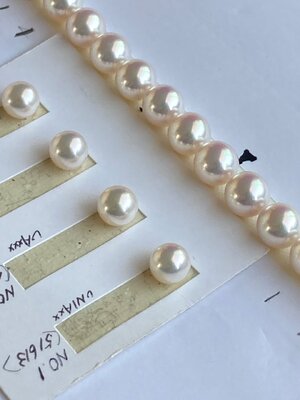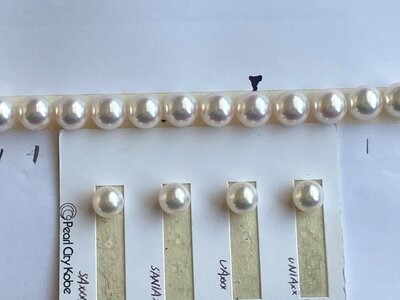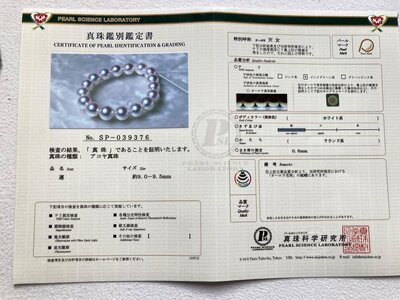 HOLY GRAIL AKOYA BRACELET. Come to mummy my love
- - - - -
And next up - Madama strand for my MIL. Actually for my FIL for my MIL, but whatevs. She loved my blue akoya so I asked Yy for "as blue as you've got but also all the other stuff I always want too"
We picked an 8.5-9mm strand - it's the outer/bottom in the pics with multiples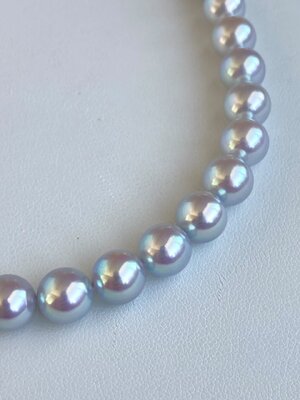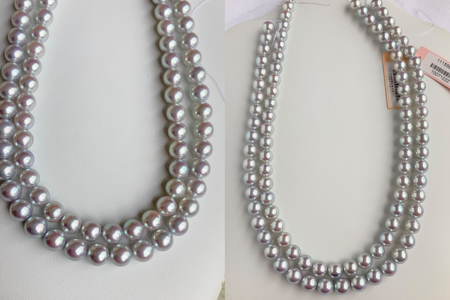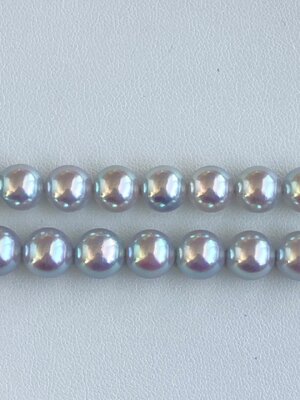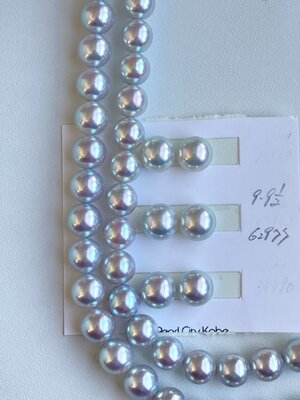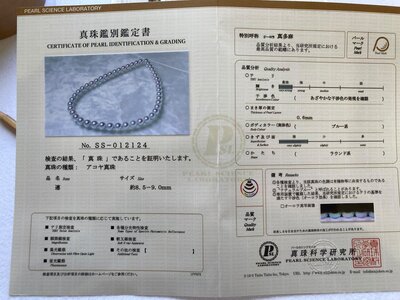 FIL has left the necklace bit entirely up to me. So I'm going to string them up into a longer rope with onyx beads - 50" or so maybe? And a yellow gold pendant (that he's already got). I'm thinking something a bit asymmetric, like this... Might drop some gold beads in too, to tie the pendant in...
This will be a stringing challenge for me. Alternating thread colour between the pale blue and the black. And using enough heavyweight thread to handle the weight. Not actually sure how I'm going to do it yet, but I bought extra thread in anticipation of needing a few redos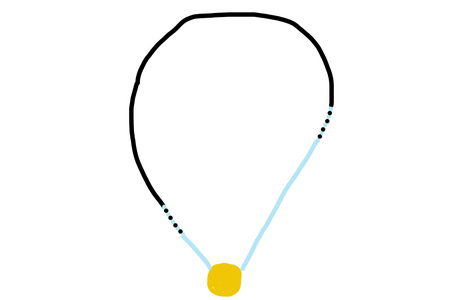 So... I will of course be sharing more when I've got them all here...
Last edited: