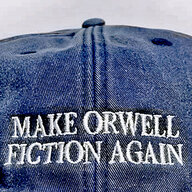 Joined

Apr 30, 2005
Messages

28,858
Sad.
Darwin's gonna get em.

More of their loved ones are gonna die because of this.
Sad.
I don't get it.
What is it about the Southern States?

I mean sure, freedom is groovy.
I LOVE freedom to shop, go to the gym, and lay on a beach.
But dead people ain't so groovy, well at least not where I live.
Maybe southern folk know something I don't know?
The state reported 478 new confirmed cases on Sunday, an increase of 5.2%. Restaurants can begin serving dine-in customers on Monday, with retail stores opening later this week.
www.npr.org
Florida is a part of the coalition of southern states coordinating to reopen their economies even as they see continuing coronavirus cases and lack the testing capacity some public health experts say is needed to safely reopen.
thehill.com
Last edited: