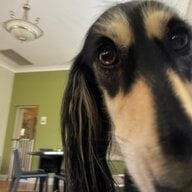 Joined

Jan 22, 2014
Messages

5,203
Hi, I have a 3 stone sapphire ring which I've owned 30 years. I bought it on a whim after my girlfriend changed her mind about our long planned overseas trip. In a moment of madness I blew all my savings on this ring. And I've basically never worn it because of it.
I did have an idea of replacing the yellow sapphire centre with a diamond. Ha, I'd need a huge diamond to fill that space.
My questions, how are yellow sapphires graded ? Mine is a gentle lemon cushion cut and about 5 carats. Can I myself tell if it's been heated treated or do I need a gemologist to test it? I'm going to sell it so is it worthwhile getting a report done prior to sale? I know what I paid for it retail (ouch) but I don't think yellow sapphires are popular so if it's a $500 resale value ring, it's not really worth spending $100 on a report. Many thanks.