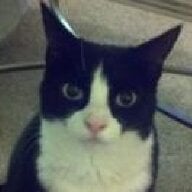 Joined

Aug 8, 2005
Messages

40,225
I'm cheap so I'd like to pay as little as possible.
But my budget's hard limit is 4000.
I'd prefer something over 7mm ideally but over 6.5 is good if it's the right package.
OEC strongly prefered. Transitionals if they are early ones and have small tables.
Color wise I'm not sure if I'm comfortable to NOP but I am okay down to M.
I will likely be getting the stone rehabbed by
Brian Gavin
for at least a polish, but likely a small recut if it needs one and is a good candidate for increased pattern symmetry or light return improvement. So a small chip in the girdle is not an automatic disqualification for me.
I am likely to reset anything that I can afford in my price range (unless there is a steal of a deal) so a setting is irrelevant. I want a nice keystone and the rest will come. BUT if it's in a setting so I can wear it short term until I reset I'd like that too.
Wanna play find a stone for Gypsy's RHR?