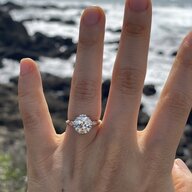 Joined

Mar 10, 2020
Messages

291
I wanted to share the hand shots from the Mark Broumand OEC ring I got last year. Even though the ring has been in the house for ~8 months (how did I survive!), Covid kept derailing my poor fiance's plans and he finally proposed in Cambria yesterday!
Some stats for those who love reading about those
:
Ring: both the diamond and the setting was done by Mark Broumand
Hand size: 4 but sized up so it's a little bigger
Ring: 2.23 ct, M, VS1
Depth: 62.7
Table: 47% table
More information on the ring:
https://www.pricescope.com/community/threads/my-mvs1-oec-from-mark-broumand.255916/
Aaaand here are some photos! I am so terrible at taking OEC photos and will hopefully get better! I tried hard to capture the flowery facets in the center and the colors, to varying success.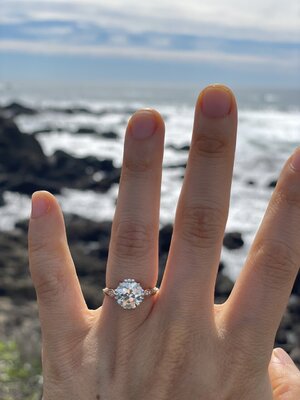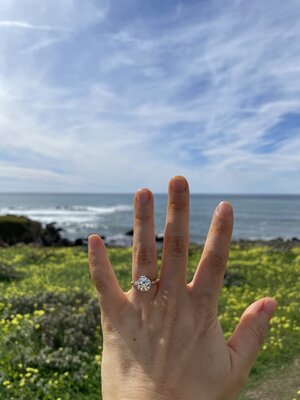 Edited to add video link:
https://photos.google.com/u/1/share...?key=NXNNeE8ydVZtZkhaWmVwQXI0U1dOa0c5Q0ZRTHlR
Last edited: