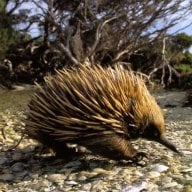 Joined

Oct 26, 2009
Messages

723
Coloured stoners, I am in need of your expertise

My wedding is coming up very soon and I'd like to accessorise my "boring" oyster-coloured dress with some raspberry coloured earrings.
If you were looking for pink-with-a-touch-of-purple (no peach) earrings stones that are as large as possible:
1. What sort of stone would you search for? Tourmaline? Rhodolite garnet? I loved the garnet Jim Rentfrow just cut in his cushion cutting tutorial, but that stone is sold and Colorluvr's newer garnet is a little more cranberry than I'd ideally like.
2. Who would you contact to supply a matched pair?
My budget is not large by any means (maybe $700ish for both stones?) but I'd scrape more together if someone finds/suggests the perfect thing.
Any suggestions? Thanks in advance!