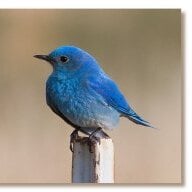 Joined

Apr 21, 2010
Messages

4,149
Kinda shocked - just found out that ebay vendor druzydesign blocked me from purchasing *and* blocked me from sending her a message! I tried to buy some loose pearls but am blocked from purchasing, and then I tried to contact druzydesign to find out the problem only to discover I'm also blocked from emailing her!

Back in late July, I purchased 3 items at once, all loose pearls, over $360.00 altogether- was very happy and gave glowing feedback.

In mid-August, I bought an apx $170.00 Tahitian pearl pendant and returned it, as it turned out in real life to be very close in color to a Tahitian I already have set into a pendant (from the pics and description I had expected more Peacock).

And in mid-September, I bought an apx $170.00 Tahitian keshi bracelet for my sister's birthday, but returned it as she decided she wanted a different style bracelet.

So I know I returned two items, but I followed her return policy carefully, and responded to each transaction cancellation request immediately. And previously I purchased several hundred dollars worth from her shop. It is just weird to me that under these circumstances I would be blocked from even contacting her let alone making a purchase.

I'm mostly venting, but I'm kinda sad to lose her as a vendor and kinda annoyed about it too.