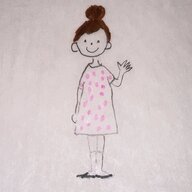 Joined

Feb 2, 2016
Messages

7,005
Recently came across a ring that is the exact style of my mother's engagement ring which was stolen in a burglary in 2000. Sixteen years later and I still have the appraisal for it, I was so devastated since I lost my mom when I was eight.
Not an expensive ring by any means but very distinctive in its style. A lot of these illusion settings only had one diamond, hers had a center and then smaller diamonds around it. The center diamond was small, only twelve points but I loved it.
So, I search (still) from time to time to see if I can track it down and I found the same exact style ring on Etsy recently although the center diamond is larger at 1/4 carat. For a minute, I thought about buying it but I know that I would look at it and know it's not the same. It really isn't the ring, it's the fact that it was hers so another ring would be just that and nothing more.
If you came across a piece you once had and lost in some way, would you buy it again?