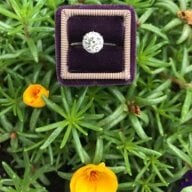 Joined

May 25, 2016
Messages

308
I am trying to put together ideas for my setting.
(I don't know if I am looking for advice, commiseration, or if I am mostly just thinking out loud here. Any input is welcome, of course.)
My stone is 1.81/L/OEC.
BF bought it last week, so I'm within the return window. However, I am pretty smitten with it.
That said, I would like a gallery that minimizes the size view where it seems more tinted.
Where I am really struggling at the moment is bezel vs. prong.
Right now I am leaning:
-platinum
-bezel - thin!
-fine milgrain
-gallery with petals? (flexible here - maybe this choice shows too much side view?)
-plain shank
Inspiration pics:
thin bezel - too thin?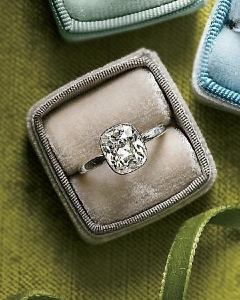 Gallery ideas-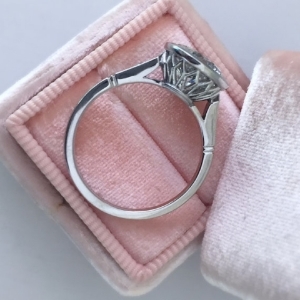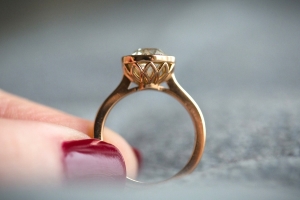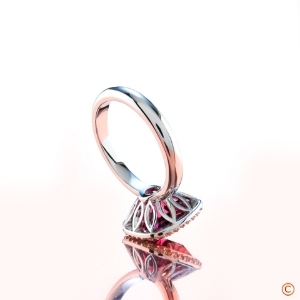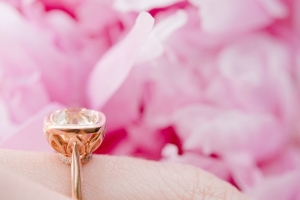 I also like CvB's Dahlia (the shank + gallery) - would this work with a fine bezel top? Or a rounded/less floral top?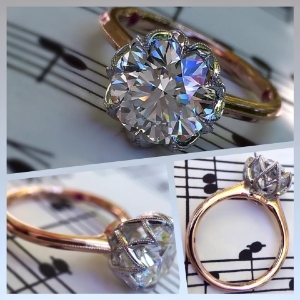 I am not 100% set on petals. If anyone else had similar thoughts initially, but went another way I would love to see what you chose.
I may make a separate post about bands. I am wondering if theWF ring with rounds and tiny milgrain will be too white? I am considering that one.
Missy - if you see this (I am not sure how to tag yet!) where did you get your thin band with the hammering/engraving?
I think I want some bling on the band but I am very drawn to your engraved band. (Both your bands, actually!)