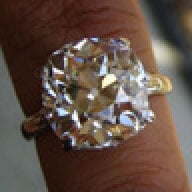 Joined

Jan 30, 2004
Messages

566
This past Saturday, my husband & I had the pleasure of meeting Wink, Layla, & the whole Wolf Team. It was great hearing the story of how the synergy of these 2 companies came together, and of course to see all the beautiful sparklies and jewelry. We loved meeting other jewelry afficionados & seeing their fabulous personal pieces as well. There were a lot of spectacular diamonds. I snapped a few photos for those that were not able to attend. Enjoy! I tried to take a few notes on specs, but if I need to be corrected on anything, please do so!
Dcrafty1's pretty hand is modeling this
CBI
2.66 D VVS2 diamond. I believe that is her personal wedding as well with the ring.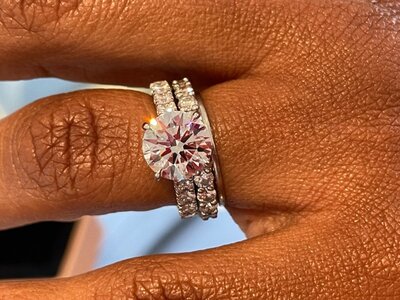 Stunning custom cut emerald ring 5.28 D VS - the setting of this ring was special as the prongs look non existent!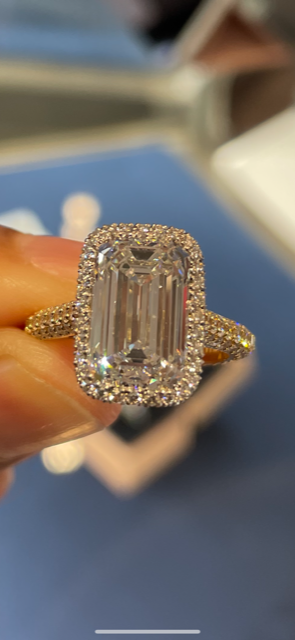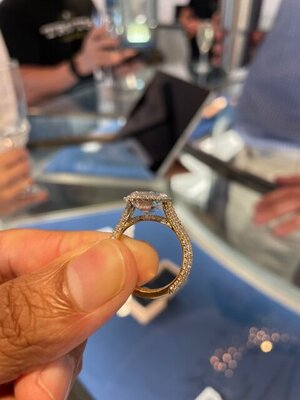 3 prong bracelet 6.3ct, all G VS diamonds. Layla let me know that the lovely model's wrist is Jessica Carat - and she has a bracelet stack to die for!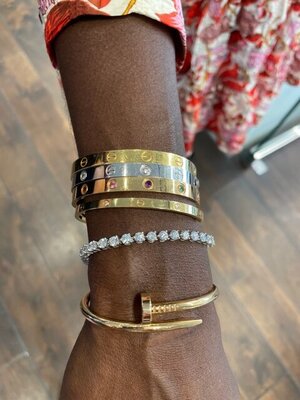 21 Carats (yes 21!), every single stone was custom cut to a 1.55 Ratio! All are DEF colors (10 E's, 2 D's, and 2 F's). If I'm not mistaken, at least 20 stones were cut for the project before selecting the 14 stones that went into this ring. This was a spectacular piece that will be delivered to a client shortly. Hubby is modeling in one photo and StarFacet Jewelry in the other - who wears it best? LOL...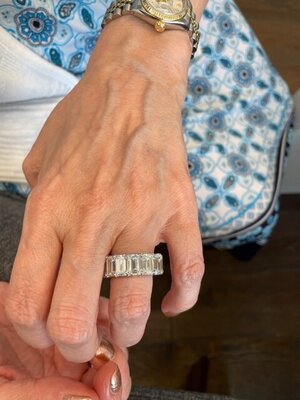 5.12 I VS2 - this was a headlight of a diamond - and I'm told by most that were there at the time the perfect size for my finger....
Sorry for the bad photo, it was taken while it was in the case and and under glass so this photo does not do it justice. And another photo is of the stone on my hand.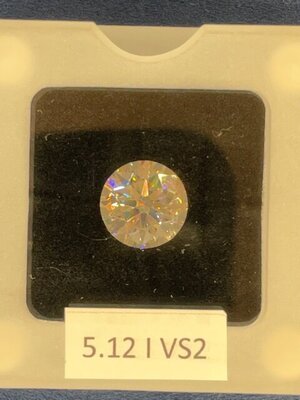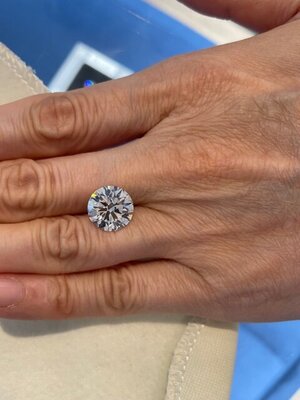 I think I have a few more but need to organize.